Ideas for Valentine's Day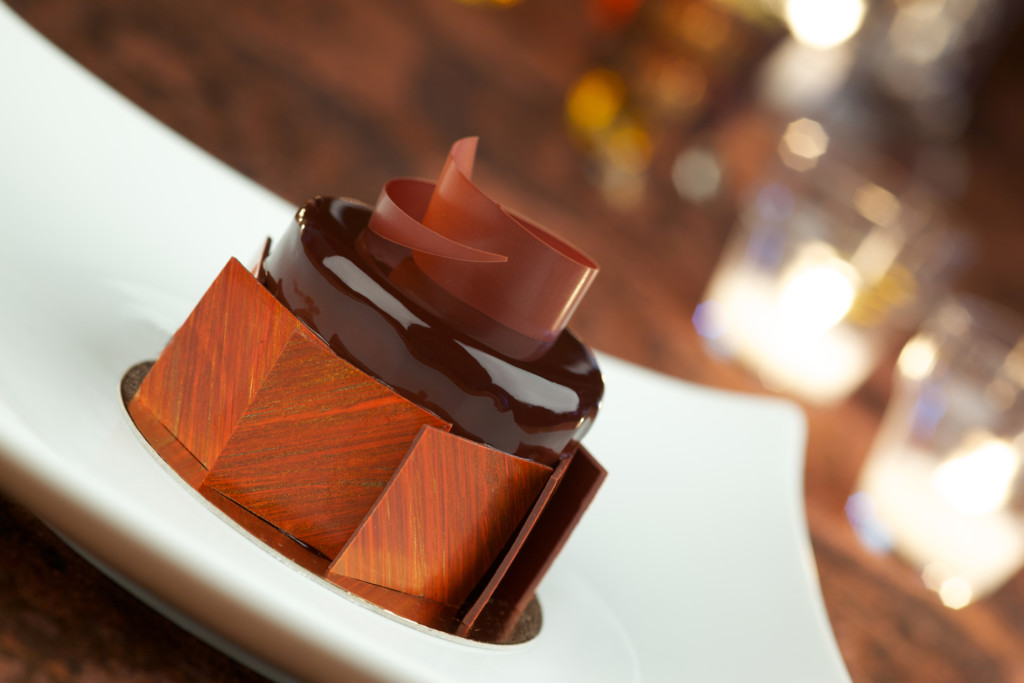 If Valentine's Day snuck up on you again this year, or you just haven't figured out what to do yet, here are a few ideas for how to make the most of the special weekend. We've even included some options for those who prefer to stay in.
BAR COCOA & THE PUNCH ROOM AT THE RITZ-CARLTON
Bar Cocoa and Punch Room are coming together for a special "Chocolate and Bubbles" dinner, a five-course affair for chocolate lovers on the nights of February 13 and 14. Couples will enjoy five different desserts with their choice of Chandon Brut or Veuve Clicquot, Brut, Yellow Label. (February 13, 14. Call 704-547-2244 to reserve. $150/$225 per couple.)
For those who like things extra sweet: starting February 10, the Bar Cocoa Dessert Boutique will offer limited-edition flavors of their macarons, cupcakes, tortes, and cheesecakes along with Norman Love confections wrapped in special Valentine's boxes. The hotel is also offering a special Bed and Breakfast package on February 13 and 14, which includes breakfast for two at BLT Steak or through their in-room dining service.
For the DIY couple: spaces are still available for Cocoa Lab's Valentine's Cooking Class this weekend. Participants will work alongside the Ritz-Carlton's pastry chef, learning how to make romantic treats like chocolate chili souffle and pomegranate poached pears. The cost of this class includes hotel parking and a keepsake apron. (February 6. Call 704-547-2244 to reserve. $100 per person.)
Enjoy a decadent and romantic dinner from Chef de Cuisine Ben Miles of BLT Steak. His special Valentine's menu is available a la carte or as a prix fixe dinner, and opens with Kumamoto oysters or lobster and ricotta tortellini and ends with fudge cake or passion fruit mousse. (February 14. Call 704-972-4380 to reserve. $60 per person.)
If you prefer a daytime outing to mark the occasion, BLT Steak will host a special brunch from 11 a.m. to 2 p.m on Monday, February 15, to celebrate both Valentine's Day and President's Day.
Surprise your loved one with a homemade dinner made from locally-grown Brasstown Beef. While this humanely-raised, grass-fed beef is served at a number of restaurants throughout the city, you can also purchase it from retail locations or their farm store in Brasstown, NC. We'll leave it up to you to decide whether you cook it for that special someone or give it as a gift and hope that they cook it for you. Either way, it's a fun departure from those heart-shaped boxes of chocolates.
Here's another stay-at-home option, courtesy of Earl's Grocery Mixology Lab. Learn to make simple cocktails using festive bubbles that you can share with your valentine (or enjoy with friends). Seating is limited for this free, one-hour class, to be held this Saturday at 2:30 p.m. In conjunction with the Lab, Earl's will be running a special on a select bottle of bubbles along with chocolate treats that afternoon.
Why limit the romance to February 14? Celebrate a little early with Gallery Restaurant this Friday with a champagne and truffle tasting. Reservations are recommended for the tasting, which starts at 6:30 p.m. (Call 704-248-4100 to reserve. $40 per person.)
From Friday, February 12 to Sunday, February 14, Gallery is also accepting reservations for a special, three-course dinner, with the option to add a wine pairing. Enjoy dinner in an intimate setting. Selections from the special menu include lobster and braised pork belly, buttered cod, and an extravagant dessert with chocolate done five ways. The restaurant will also be offering specials on champagne and sparkling wine. (Call 704-248-4100 to reserve. $75 per person, plus tax and gratuity.)
While typically closed on Sundays, Kindred is opening its doors on Valentine's Day to everyone—couples, families, and singles—for a special night of fun and fried oysters. The restaurant is accepting reservations for three seatings: 5 p.m., 7 p.m. and 9 p.m. Guests will be offered the regular week's menu and can enjoy cocktails from the bar, along with wine and craft beers. (February 14. Call 980-231-5000 for reservations.)
The historic Reynolds-Gourmajenko house has built-in romantic charm, making it the perfect backdrop for Stagioni's special Valentine's Day dinner. Chef Andrew Dodd is planning a four-course meal for the occasion, including an antipasto course and options such as shrimp tortellini and a local pork chop with tomato jam and mushroom truffle ragout. Guests can finish the romantic evening with a passion fruit tart or a warm chocolate cake with hazelnut crema. (February 13,14. Call 704-372-8110 to reserve. $75 per person plus tax and gratuity.)
Chef Mike Suppa thought about he would want for a romantic dinner, then created his Valentine's Day menu accordingly. The result is a four-course dinner that includes veal carpaccio, lamb loin chops, and lobster, what he calls "the ultimate special occasion food." Guests can select from several options for each course, finishing the dinner with one of the evening's special desserts, which Suppa describes as "unapologetically decadent." (February 14. Call 704-370-7755 to reserve. $55 per person, plus tax and gratuity.)