If We Could Turn Back Time, These Are the Things We'd Bring Back
The Hornets? The Coffee Cup? Selwyn Avenue before they "improved" it? And other stuff we'd like to bring back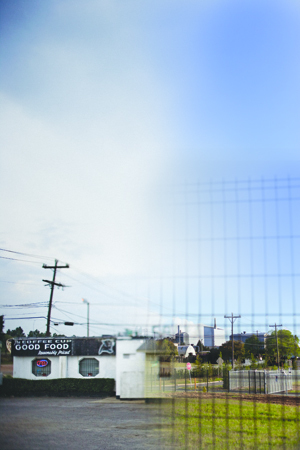 As a city, Charlotte is not exactly known for looking back. But this whole bring-back-the-Hornets-name thing got the staff here thinking … what other things would we bring back if we could? So, as magazine editors are wont to do, we made a list.
The Coffee Cup. Thanks to those inventive New Yorkers, faux Southern food is suddenly the hottest thing going in restaurants. Which makes us miss the Coffee Cup that much more. This landmark used to sit off West Morehead near Bank of America Stadium, and folks with blue, white, and no collars would gather there for giant biscuits and fantastic pan-fried chicken.
Tommy Tomlinson in The Charlotte Observer. When he left, the paper lost a chunk of its soul, and the city lost one of its most important voices.
Kays Gary in the Observer. He was Tommy before Tommy was Tommy.
The Perch. Soul Gastrolounge is a fine restaurant, but we sorta miss what used to occupy that spot—a sketch comedy joint called The Perch. When The Perch was a hot spot in the late 1990s and early 2000s, its players used raw humor to skewer local and national figures. Nothing in Charlotte was funnier. Several of its players still perform around town as Robot Johnson, but the vibe at The Perch has never been duplicated.
Athens Diner. This twenty-four-hour greasy spoon, bulldozed by CPCC in the name of progress, sat on the edge of uptown and was the best people-watching spot in the city between the hours of 2 a.m. and 4 a.m. A suitable replacement has yet to be found. (Related: we miss the days when we could stay up past midnight.)
Eastland Mall. If only a Facebook campaign could bring this back … C'mon people, there was an ice rink in the middle! How cool is that? Now it's—well, we don't know what it is. But there sure as hell isn't any ice skating happening there.
Professional basketball. Remember when Charlotte had—wait, what's that? We still do? Never mind then.
Pre-median Selwyn and East. OK, fine, we're sure pedestrians appreciate the "new and improved" East Boulevard and Selwyn Avenue, with their crosswalks and single lanes and fancy medians. But we long for the days when traffic didn't back up on these in-town roads starting at 4 p.m.
Hugh McColl vs. Ed Crutchfield. Life post-banking-bust is less interesting, isn't it? We miss the days when Hugh, former Bank of America CEO, and Ed, ex-First Union (which became Wachovia) CEO, battled over everything from who could build the tallest building to which bank's campus would have the most holiday decorations.
The Good Old Days. Define as you wish and let us know below, at our Facebook page, or by Tweeting us (@charlottemag).