In Response to #discussclt: When Did Charlotte Become So Negative?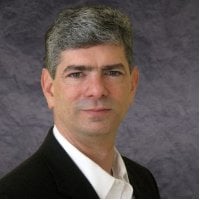 THE NARRATIVE of our city is changing. What we say about ourselves as citizens, how we describe the place we live in, the story we tell about our character and our prospects, is shifting. And not for the better. In recent conversations about our city, I have heard a change in content and tone that is very different from the spirit and tenor that characterized the civic discourse that greeted me when I first arrived in Charlotte 17 years ago. We need to take care that the language we are using to talk about ourselves does not undermine the very qualities that have made this city so attractive and allows us to get positive things done.
I came to Charlotte to start a business. I arrived in the summer of 1999 with my wife, daughter, and two dogs and two cats. We drove in with all our possessions on a truck having never been to Charlotte. We came based on the strength of Charlotte's reputation as a progressive and aspirational city we could make our forever home. We were immediately struck by the clean and modern skyline (far from filled-in but bursting with plans), the decency of its people, the respect for law and order, values of family, faith and prosperity, and raw ambition. Charlotte wanted to make more of itself, and it welcomed newcomers to roll up their sleeves.
The narrative of the city that attracted me and hundreds of thousands of others over the years reinforced positive engagement. We heard about 'The Charlotte Way'—the code of the city that got things done. Think big, unite public and private interests, invest and do. Many of my peers who sought access to decision-makers griped at institutions, at concentrations of power (I did and still do), but we also genuinely honored those across the table and invited them into our home (I did and still do). We were adversaries, allies and friends, building a city together.
The business I first started in Charlotte failed. We moved uptown. I took odd jobs. I reinvented myself. I started a nonprofit magazine about city life and culture. I became active in leadership organizations and public initiatives. I mentored young talent, and now teach at Johnson & Wales University. My wife works at a nonprofit and my daughter graduated from CMS. We have given to Charlotte and Charlotte has given back.
The other night at a discussion hosted by Charlotte magazine about the state of art and creativity in the city, I just about lost it as I sat in the audience. Critical comments from the panel and audience about what might be lacking in the Charlotte art scene did not bother me, but the accusatory and defeatist tone did. The complaints mounted: The city does not support artists, rents are too high, money is given mostly to large art institutions, galleries do not showcase local artists. As if artists are entitled to anything other than the freedom to make art. Only one person on the panel, Amy Bagwell of Goodyear Arts, presented her story with appreciation for the city as a wide-open canvas of space, time, money, and community.
In more and more circles, 'The Charlotte Way' is less a point of pride and more a phrase of derision. I have heard people say that civic leaders 'at the table' do not care about them. They complain about not having access. The way to sit at the table in Charlotte is to have an idea and to do the work. Talent and work ethic are recognized in this city. Count on it. However, if you want to remain the perpetual outsider, if you want to point fingers and cast blame, if you want to keep kicking at the table, well then, your welcome may wear thin.
There are many reasons why the narrative in Charlotte is changing: We had a devastating recession in which thousands of people lost jobs and the recovery has been uneven; we have increasing economic disparities; we have an underclass that is losing hope; community organizing has given voice to long-suppressed grievances; the rise of social media has everyone constantly expressing opinions (liking and disliking in increasingly hot echo chambers); the national discourse is dumbed down ('post-factual' is a nice way of saying it) and borderline dystopian. The message is that everything is awful, the system is rigged, and learned helplessness follows.
We have real challenges in Charlotte: economic and racial segregation, low social mobility, flight from public education (each related to the other), but the truth is nearly all American cities would love to have the assets we have to address the problems we have. Get out of town and travel. It becomes very clear why so many people are moving here.
Our concern should not be that we have challenges. We do. Our concern should be how we each own our own lives and create dimensions of wellness for all to thrive.
What we believe about ourselves matters. If we believe we are divided, we are. If we believe we are 'too polite,' then being rude becomes acceptable. If we think the bankers should go away, they will. And we will be a third-rate town. On the other hand, if we believe that Charlotte is open with possibility, that there are seats at the table, that we can each lead with creativity and love, then that reality will be ours.
Mark Peres is a professor of leadership at Johnson & Wales University and founder of Charlotte Viewpoint magazine.