Independence Day Charlotte Craft Beer Roundup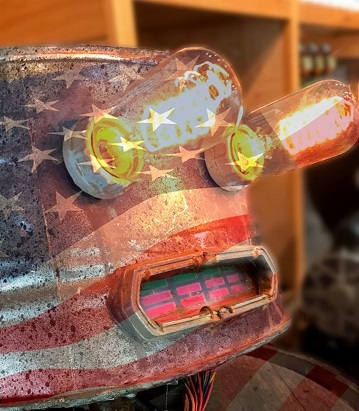 Happy Fourth of July, everyone. As you celebrate this fine country we're privileged to live in and be a part of, please do so responsibly. There is no shortage of holiday-themed events going on this week; here are ones to check out from local breweries:
MONDAY
–Olde Mecklenburg is releasing two beers this week, beginning with Mecklenburger Monday. This Helles lager has summer written all over it with a light taste character and crisp finish. OMB will follow that up Wednesday with another refreshing offering in its Kölsch. While Mecklenburger will eventually roll out to local accounts, the Kölsch is a Brahaus Reserve offering, meaning you can only get it at the brewery. Both beers will be available on their respective release day when Olde Mecklenburg opens at 11 a.m.
–Watermelon is a staple at many 4th of July cookouts, and Sycamore's latest small batch can release is a great pairing. Watermelon Kölsch is as it sounds, a crisp and easy-drinking golden ale brewed with ripe watermelon. Cans will be available in the taproom and at local bottle shops and stores within the week.
WEDNESDAY
–As part of the annual Pig Pickin' going on in Plaza Midwood, Legion is celebrating with the release of two beers, among other activities. Legion will open at noon on Wednesday and grill hamburgers and hot dogs, along with setting up a kiddie pool for those who want to beat the heat. The brewery's first new release is Gaze of Eternity, a NE-style IPA brewed with Medusa hops. Legion's second beer is actually a variant of one of its most popular tap selections. Tropical Carolina Sparkle Party is the base of the Berliner Weiss brewed with a copious amount of tropical fruit for some extra tartness and flavor.
–For Resident Culture, its 4th of July party is all about Freedom – the bird, that is. The brewery is partnering with Carolina Raptor Center for its holiday celebration. For each Brewers Choice pint sold, $1 will be donated to the Raptor Center, which is also bringing a giant Seal of the United States of America (plus photobooth props) for what is being described as "an epic selfie station." And during the event, you can track Freedom, a bald eagle that was born in Rowan County. Resident Culture's Freedom Party runs from noon to 8 p.m.
–Triple C is throwing a twist on one of its most popular beers for the brewery's Independence Day party. Hazy Maker is like its predecessor, Baby Maker, except – you guessed it – hazy. It's a double IPA brewed with Citra and Idaho hops along with lactose then double dry-hopped with Idaho 7 hops. Triple C will open at noon Wednesday and have live music from MLB Acoustic Allstars and Magnolia Po'boys food truck on site as well.
–Fans of Wooden Robot should be excited about Cookout at the Bot, which begins at noon. The brewery is offering up flights of some of their top beers while supplies last, including Blueberry Swirl It!, Reserve Blanc and Strawberry Swirl It! Also, Wooden Robot's onsite restaurant, Kre8 Gastropub, has a traditional lineup featuring hamburgers, hot dogs, bratwursts and veggie burgers along with numerous sides.
–NoDa Brewing is bringing out an "olde" favorite for the 4th with a keg of Olde Voyager barleywine. The brewery is opening early (noon) for the holiday with food available from TIN Kitchen at 5 p.m. Also, to beat the heat, there will be a water balloon toss for those who want to participate.
—With its new renovations including a rooftop bar that features an incredible view of uptown Charlotte, Unknown Brewing is a prime spot to take in the Sky Spectacular fireworks show. If you need more reason, this Wednesday also marks the brewery's first Pizza & a Pint night. You can get a pizza from Passport Dough & Co., Unknown's onsite kitchen, as well as a pint of your favorite Unknown beer for $15.
–Don't want to cook out for the 4th? Head to Thirsty Nomad, which will be grilling up free burgers and sides for everyone. Of course, there will be a full taplist available and sparklers as well. Thirsty Nomad's celebration will run from 5 p.m. to 9 p.m.
SATURDAY
–Lenny Boy's monthly "Q and Brew" will have an American theme to celebrate the holiday. The brewery will be rolling out new beers and small batch kombuchas as part of the event, which begins at noon. The Hunter's Wife menu has a great cookout theme that features Applewood smoked pulled pork, four-cheese mac 'n' cheese, baked beans, firecracker slaw and rolls. Each plate is $12, and Tyler Davis is playing live music from 3 p.m. to 7 p.m. as well.
–Sugar Creek is running a discount the entire week with $6 six-packs and $4 pints of Independence IPA. It all leads up to the brewery's Freedom Fest on Saturday beginning at 11 a.m. You can get $1 "freedom" dogs, while Sugar Creek will also be giving out prizes for the most patriotic outfits.