Inside a Local Transformation From Closets By Design
Book your own now with Closets By Design - Charlotte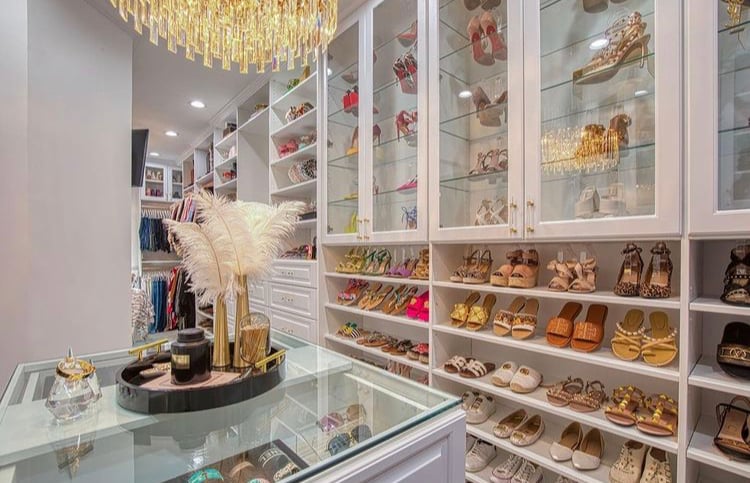 Customization is what Closets By Design – Charlotte does. The company's custom closets are designed with you in mind, so you can trust their closets will meet your needs with regard to flexibility and aesthetics. Plus, the many available options and accessories mean you can always find features that match your existing décor. With their experts, you can maximize your storage space and maximize the possibilities.
Sometimes that means working with rooms of unique shapes and sizes. Take this recent project from the area: a closet that utilizes the available contours to create something both gorgeous and useful. Let's take a look inside:
A chandelier adds even more glamor to the space, setting a tone for your day or night out.
Their team used White Classic edge finish for the ceiling—with large crown and base molding. Also implemented: an island with a bank of drawers; a glass-top on the island for viewing jewelry in jewelry trays; glass doors and gold round rods. The customer used their own handles on certain components, just another example of Closets By Design – Charlotte's custom approach.
Ready for your own transformation? Visit their website to book your free consultation today, or call 704-588-7272.