Interior Design Trend Forecast for 2019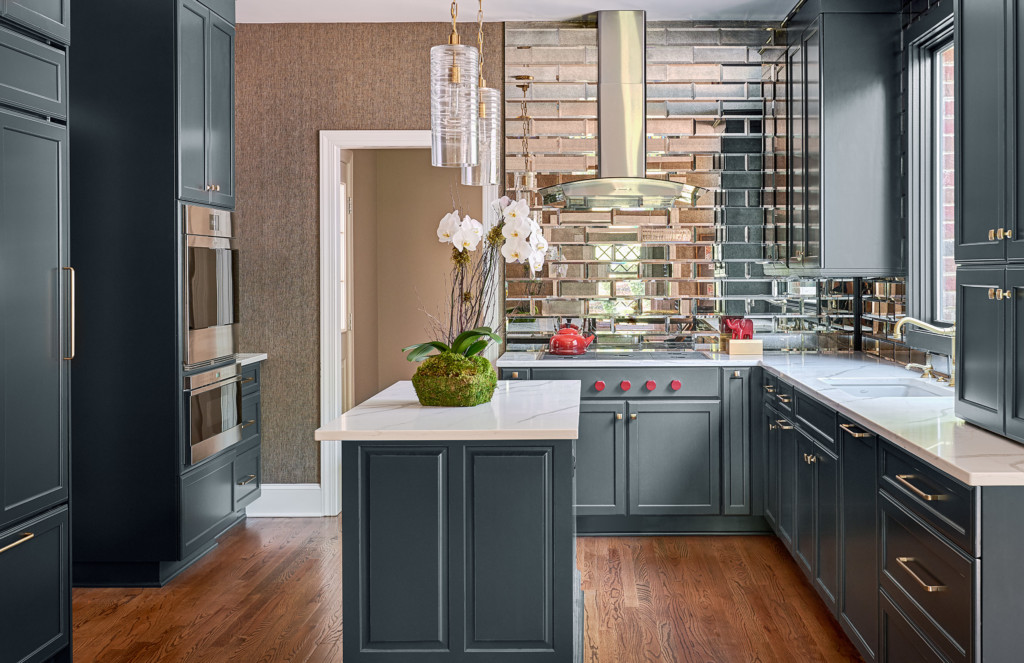 The world of aesthetics is full of changes. One moment, granite is the go-to material for kitchen countertops; the next, it's old news. How do you keep up with the ever-changing trends of the interior design world? Well, if you're reading this piece, you're off to a good start.
Through our own observations in the design industry, paired with a local expert's advice, we've pulled together the biggest design trends slated to hit Charlotte in 2019. Whether your style is modern or rustic, these trends transcend wide-reaching generalizations. Update and personalize your home this upcoming year with these insider insights.
5 Home Design Trends Forecasted for 2019
1. More color in the kitchen
We're always eyeing the design scene, and we've seen a shift in kitchen coloring over 2018. Do you remember the stunning matte black kitchen from this June feature? The truth is, 2018 only marked the beginning of modern, colorful kitchens. (We even predicted it in last year's trend forecast.) But Karen Kettler of Charlotte-based Karen Kettler Design (KKD) predicts there will be even more use of color in the kitchen. Specifically, making use of the kitchen island for hued interest if the homeowner wants neutral tones surrounding the space. "Dark blue has had a huge presence this year," Kettler says, "but I predict the trend moving towards dark green for 2019."
2. Black appliances are back
Silver stainless steel appliances have been a mainstay in kitchens for a while now, but the appliance industry is turning its design eye back to the 1990s for 2019 style. "These are not the black appliances in your 1990s apartment," Kettler says. "KitchenAid came out with a line of sleek, black stainless steel appliances in 2018, and we just installed a black stainless steel fridge, range, and hood in a Charlotte-area home. These add a modern touch, and they are great for adding contrast if you go with white cabinetry."
3. Granite is out
No, it's not just your eyes. More and more homeowners and builders are opting against granite, which has been the go-to countertop stone for the past decade. Now, though, quartz and quartzite are kings. These materials are not porous, making them easier to clean and less susceptible to collecting bacteria. Quartzite is harder than granite and cheaper than marble, making it a strong, stylish, and affordable choice.
4. No more rub-a-dub in the tub
At least in the master bathroom, that is. Kettler expects to continue seeing the downward trend in installing bathtubs in master bathroom renovations. Space can often be a concern as Charlotteans renovate older homes, but more often, the reasoning is, 'Who has time to take a bath?' Instead of tubs in the master, the focus is on unique, luxury showers.
5. Go for gold
Thinking about replacing drawer pulls and other hardware with more modern options? If you're renovating in 2019, think about opting for warmer tones. KKD predicts gold, bronze, and brass will be in much greater demand for knobs, faucets, and drawer pulls. "We're not talking about yellow-gold tones from a couple decades ago," Kettler says. "Honey bronze from Top Knobs is a great example of the warm tones people are looking for. Polished brass is another example."
Are you ready for a home refresh in 2019? Which of these trends do you plan on trying?