Is Cam Newton's Restaurant-Cigar Lounge Heading to Charlotte Next?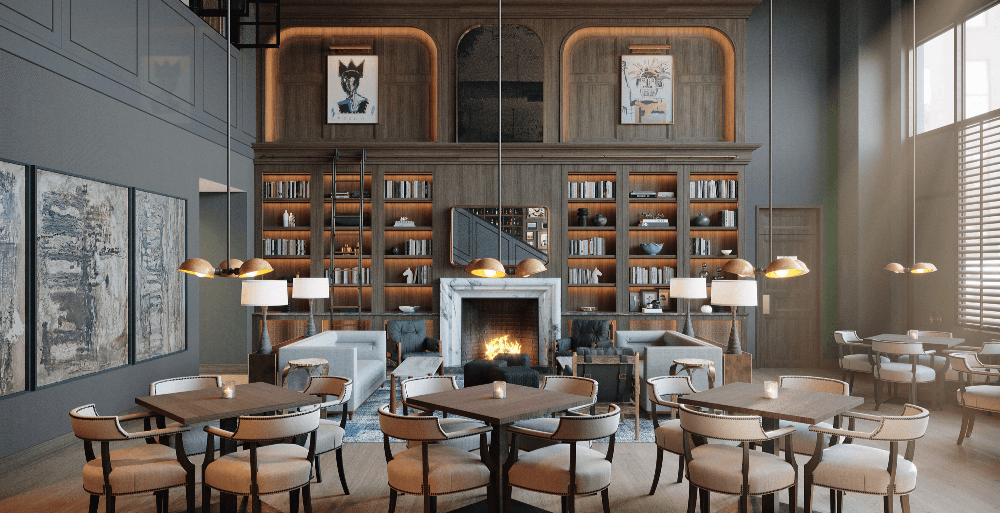 Cam Newton wears funky hats and outlandish suits. He passes footballs to kids and has sparked a worldwide dabbing phenomenon. One of sports' most recognizable figures, Newton can't just walk into any bar or lounge unnoticed.
So he built his own.
Over Super Bowl weekend, the Carolina Panthers quarterback and his brother CJ soft-launched Fellaship, a fine dining restaurant and cigar lounge next to Mercedes-Benz Stadium in downtown Atlanta. (As of press time, Fellaship's grand opening was planned for late March.)
"He wanted to create a space that was not private but would be more exclusive," says Snigdha Dhar, senior account executive at MELT, the sports and entertainment agency that worked with Newton on his vision.
Hidden behind bookshelves is Newton's VIP lounge, a place for business and time with loved ones. Cam and CJ Newton were raised by a reverend, so they found Fellaship a fitting name. And of course, Cam Newton put his own twist on the branding, spelling the name out in the hieroglyphic-like text that he's known for using in his Instagram captions.
With tufted couches, a walk-in humidor, discreet TV monitors framed like artwork, and a glass-enclosed wine room, the vibe is undeniably cool.
Chefs Zeb Stevenson and Ross Jones, known in Atlanta for their culinary expertise, curated the menu. You'll find some pescatarian options, which are all Newton's doing (although he's recently gone vegan). Two dessert carts carry Southern specialties like banana pudding, hot cinnamon buns with cream cheese glaze, and fried peach pie.
We can't blame Newton for opening Fellaship in his hometown, but it does leave us wondering: What about the Queen City?
"Charlotte would be the most logical next destination for Fellaship," Dhar says, "and I think that is certainly a venture down the road."