Is It 2011 Yet?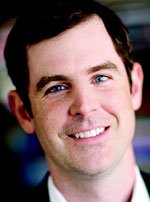 It's been a heckuva year here in Charlotte. And by "heckuva" I mean not terribly great. Those of us who choose to remember 2010 will recall it as the year Charlotte's momentum finally stopped. A few fancy projects—namely, the new Uptown cultural facilities and the NASCAR Hall of Fame—opened for business, but those were holdovers from the good ol' days. Otherwise, it was business as unusual in this once-riproaring boomtown.
I hardly need to revisit the headlines, but allow me to hit a few lowlights. Charlotte-Mecklenburg Schools is struggling to close a huge funding gap and tripping all over itself in the process. Lack of cash forced ugly cutbacks at libraries. The Panthers descended to the cellar of the National Football League. The NASCAR Hall of Fame is limping toward the end of the year, not even close to hitting attendance or revenue projections. The Charlotte Observer, as documented in our November issue, continues to shed staff. According to Bloomberg and others, Bank of America is struggling. Needs-based charities are overwhelmed. Even the national news cycle has turned against the Queen City, with several stories following the too-easy "banking boomtown goes bust" narrative.
I think it is time for you and me to figure this thing out.
It is time for Charlotte to start being Charlotte again.
This is unfamiliar, and uncomfortable, territory. So what are we going to do about it? Conventional wisdom dictates that we should wait till the storm passes, then see what's still standing. That sounds boring. We could blame President Obama, like so many brave anonymous Web site commenters. That doesn't seem productive. We could elect new politicians, but I am not sure when that has ever solved anything.
No, I think it is time for you and me to figure this thing out. It is time for Charlotte to start being Charlotte again. The job losses from Wachovia never materialized. Duke Energy remains strong. Even Whole Foods Market says it's finally going to open a place here (though I am mourning the loss of two bookstores in the same neighborhood). Democratic leaders are making a strong play for the national convention. (Of course, local Republican politicians, in an example of the toxic partisanship that is trickling down from Washington D.C., roundly oppose this. That strikes me as silly at best, disingenuous at worst. If the RNC was looking our way, would the Republican pols tell it to take a hike? Not likely.)
Charlotte Center City Partners is working on a City Market concept to take the former Reid's space. This, too, was met with opposition, mainly over its initial price tag. Yes, $1 million in public money sounds like a lot to transform a former grocery story into an indoor/outdoor market (full disclosure: I serve on CCCP's board, although I was not involved in the City Market proposal). But how much did we spend on that NASCAR Hall again? ($200 million.) For an attraction local citizens will visit once or twice, if at all?
As for the staff here at Charlotte magazine, we remain as committed as ever to telling the stories of Charlotte and to helping you get the best out of this city. We will tell those stories in print and online, and maybe even on your mobile phone or iPad. We will bring together people at events large and small. That's our part. What's yours?