Jocelyn Ellis Music Video Release Party at Lux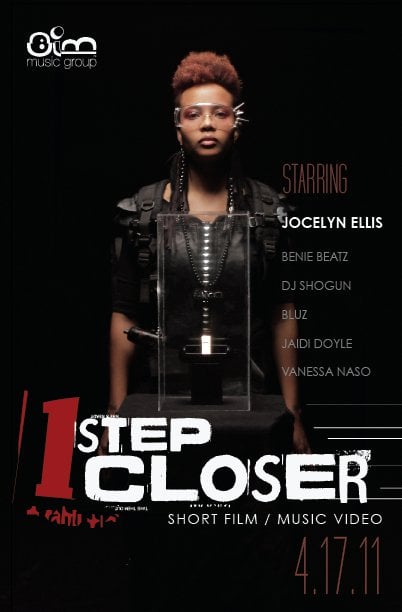 If you want to end your weekend with a party, while supporting a talented local musician, here's an event for you. This Sunday, April 17, is the "One Step Closer" Music Video Release Party for the latest single from singer/songwriter Jocelyn Ellis. The event begins 8 p.m. at Lux (200 E. Bland St.).
I've been following Ellis' career for the last couple of years and she's one of those artists who when you hear her music or watch her perform, you recognize there's something special. She's a Durham native who moved here to attend UNC Charlotte, where she capitalized on the college scene. I profiled her back in the August 2009 issue of this magazine ("Making It"), when she was lead singer for the soul/rock band The Alpha Theory. They'd just released an EP titled In the Beginning, which I still pop into the CD player from time to time. Now, Ellis, or J.E. as she is also referred to as, has stepped out as a solo artist.
Admission to the party on Sunday is free. And it could be a good opportunity for you to check out Lux, if you haven't visited South End's newest nightclub yet (read my previous blog post on the club, "Lux Officially Opens in Charlotte; My Two Cents"). On the turntables will be DJ Dexter Dynamite.
The music video/short film for "One Step Closer" is said to feature "espionage mixed with choreographed fight scenes, futuristic fashion, fast cars, villain cartels, dangerous weapons…" Starring in the video alongside Ellis is a who's who of Charlotte's music and entertainment scene, including producer Benie Beatz, DJ Shogun, slam poet Boris "Bluz" Rogers, Fox News Rising's Samantha Badger, and others. I haven't heard the song yet, so I'm looking forward to that as well. If you want to get familiar with Ellis' music, check out one of her recent songs posted below, titled "Dirty Bullet." For more on the artist, visit jocelynellis.com.