Jocks, Jazz, and Jokes
What to see and do this weekend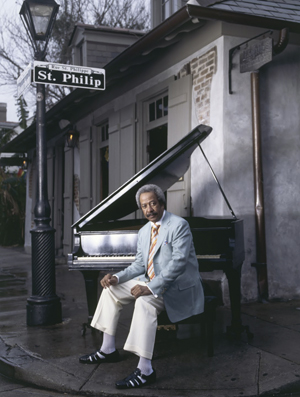 If November's first weekend indicates what the rest of its weekends will be like, it looks like we'll only have one Black Friday to worry about this month. There's some pretty quality acts coming to town this weekend, and whether you're in the mood to laugh yourself into a side stitch, or listen to a cool, sophisticated concert, there's bound to be something in the mix for you. That said, we'd say Thursday morning is as good a time as any to wish you a happy weekend!
Complete World of Sports
You might be too busy watching the Panthers demolish the Saints this weekend to go to the theater. Actually…wait. There's no way you'll be busy doing that, so instead of flipping on the usual ESPN sportscast to yet another Carolina heartbreak, consider checking out the Reduced Shakespeare Company's latest touring production, the Complete World of Sports. The RSC is a traveling comedy troupe that condenses long, tedious topics (think politics and Greek mythology) into hilarious, lightening-fast sketches. In Sports, three actors, playing sports broadcasters, will attempt to summarize the entire history of sports, using play-by-play run downs of everything from Neanderthal games to Beijing.
MoveMINT
November is full of time-honored traditions, like premature Christmas shopping and watching your grandpa scare the holiday spirit out of everyone with his turkey carving. The Mint Museum Uptown is starting one of their own monthly traditions with this Friday's first First Friday event (say it ten times fast). MoveMINT will feature the first screening of video artist Janet Biggs' commissioned work, Duet, as part of her the opening of her exhibit this weekend. The Mike Strauss Band will provide live entertainment, and you'll also find plenty of refreshments.
Charlotte Symphony: Beethoven
Trumpet player Alison Balsom, winner of the 2009 Classical Brit Award for Best Female Artist of the Year, will take the stage with CSO conductor Christopher Warren-Green for a Weber's "Overture to Oberon," and Hummel's "Trumpet Concerto." The dramatic concert ending, however, will be a performance of good old Ludwig's "Symphony No. 7," the perfect, grim accompaniment to a chilly November night.
Mike Birbiglia
If you've turned on NPR any time over the past few months, there's a good chance you've already heard the musings of Mike Birbiglia, a rising star in America's comedian culture (and he didn't even have to go on a reality TV show). He's the author of the recently released Sleepwalk with Me & Other Painfully True Stories, a collection of humorous essays about his childhood (which, incidentally, has continued up through present day). His off-the-wall stories recount subjects ranging from his first (thwarted) make-out session, a creepy sleepwalking habit, and more.
New Orleans Nights
This is the only visit from New Orleans this weekend that won't be an incredible blow to Carolina pride. Trumpeter Nicholas Payton and the Joe Krown Trio, two celebrated New Orleans jazz acts, will take the stage with Allen Toussaint. Toussaint has been a staple in jazz and R&B since the 1960's, when he started picking up recording sessions with Art and Aaron Neville and Irma Thomas. His myriad compositions, including "Southern Nights" and "Get Out Of My Life, Woman," have been covered by the likes of Paul McCartney, The Pointer Sisters, and Etta James.