Joe Kindred Makes James Beard Awards 2018 Semi-Finalist List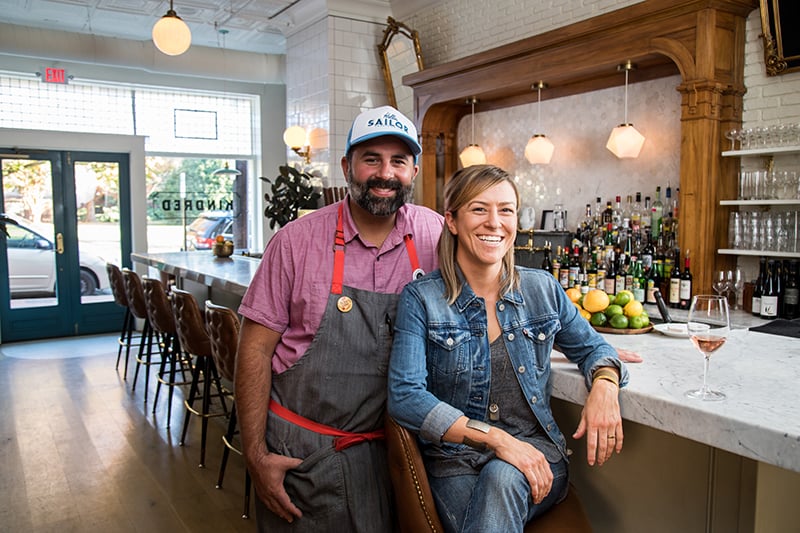 Chef Joe Kindred has once again made the James Beard Award semi-finalist list. The chef behind Kindred, the No. 1 restaurant on our 2018 Best Restaurants list, earned yet another Best Chef: Southeast nod. This is the third year in a row Joe Kindred has been named a semi-finalist. Kindred owns Kindred with his wife, Katy. The Davidson couple's second restaurant, Hello, Sailor, opened in December.
A semi-finalist recognition is the first step in a restaurant or chef winning a coveted James Beard Award, the most prestigious American honor. The finalists will be announced next month, and the winners will be announced in May. In order for a restaurant to advance, they must have enough votes from the selection committee, which includes former winners. This can be a disadvantage to a newer city such as Charlotte, as to vote in support of a place, you must have eaten there. Without a pool of former winners, the chances are less likely that those deciding the winners have visited Charlotte.
Paul Verica, who was named a semi-finalist for Best Chef: Southeast in 2017, is currently without an operating restaurant as construction continues on his new Elizabeth concept, The Stanley. He hopes to open this spring, and will hopefully be a contender for Best New Restaurant in 2019 now that he's on the James Beard Foundation radar. Learn more about The Stanley here.