Junior Astronomers Raise Funds for Van & The Weekday Roundup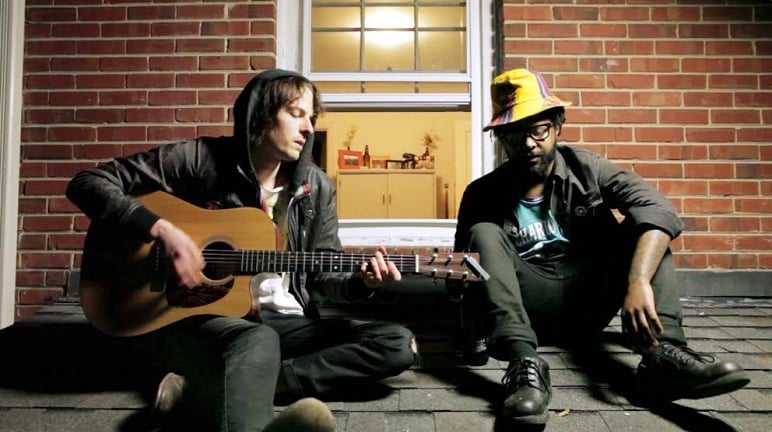 The local rockers of Junior Astronomers are trying to fund a new (or presumably, a nice used) touring van. The band explains their plight in a video on the crowd-funding website Indiegogo. Lead singer Terrence Richard gives a tour of their current van, which is riddled with issues (or as Richard explains it, "a death trap.") One of the "perks" (or prizes awarded for a certain amount given) is the band members recreating one of your favorite movie scenes for $200. The band has 60 days left on its efforts raise $5,000 for the purchase.
Click the image below to check out an acoustic video for this blog's Revue Sessions, featuring two members of the band. After that, check out the week's events below.
MONDAY
KEB' MO'
Keb' Mo' is from Los Angeles, but the three-time Grammy-winner is known as a link to the Delta blues of Mississippi in the early 20th century. It's been 20 years since the performer debuted with his celebrated, self-titled record. Mark the anniversary with him at this Knight Theater performance.
TUESDAY
IMAGINE 2025
Speakers and performances mark a day of celebrating our cultural sector's future. With non-profits, for-profits, and speakers like Dennis Scholl, Knight Foundation vice president for arts, hear about the latest ideas for what everyone can do to help the arts community. Local speakers like Michael Ford, owner of Upstage NoDa and 2014 ASC McColl Award-winner Carlos Cruz, will present.
WEDNESDAY
THE BOOMBOX PROJECT
Lyle Owerko has a lifelong relationship with the boombox. His portraits of the diverse machines are more than aesthetic accomplishments, but they certainly deliver in that regard. "I always want I do to have a message behind it," he says. "This totally was a journalistic project, trying to find the meaning behind the boombox." Read a Q&A with the artist/journalist here.
THURSDAY
GREENSKY BLUEGRASS
Greensky Bluegrass is one of those bands with a name that perfectly describes its sound. They just released a record, titled If Sorrows Swim. They're marking the album with a new tour, stopping by the Queen City to perform at the Visulite Theatre.