KAWS Hennessy at Gantt, Sounds of Uptown at Westin, and Bingo for Boobies at Mortimer's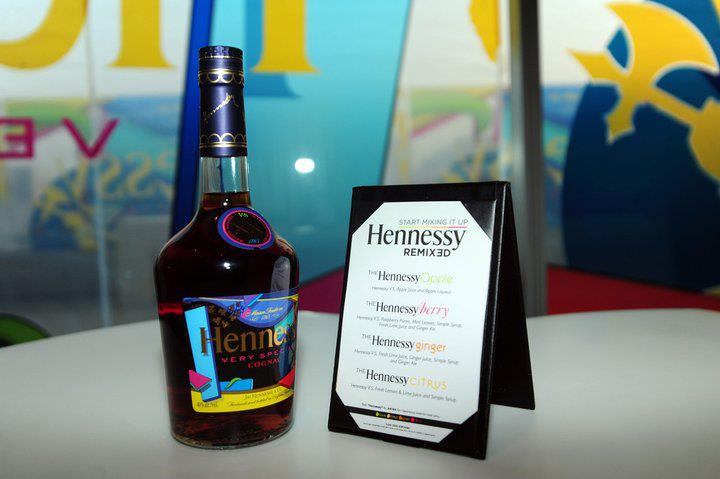 You have your eyes set on the weekend (probably watching the clock, anxious for 5 p.m. to come), but do yourself a favor and mark your calendar for at least one of these events taking place next week.
Monday, September 26
KAWS x Hennessy
Top-selling cognac Hennessy partnered with renowned New York-based artist and designer KAWS to create the limited edition KAWS Hennessy V.S bottle (click here to see video). You can celebrate the stylish artwork/drink at this special event that celebrates art, music, and culture. There will be a live performance along with music by DJ Skillz. 7-10 p.m. Limited number of entries, RSVP required; visit theitfactormedia.com. Harvey B. Gantt Center for African-American Arts + Culture, 551 S. Tryon St., ganttcenter.org, myhennessy.us.
Tuesday, September 27
Sounds of Uptown Concert Series
Enjoy this fall weather with good music, food, and drinks on the terrace of one of uptown's leading hotels. Specials include $6 Smirnoff cosmopolitan martinis, $4 draft beers, and half off appetizers. Live music begins at 6 p.m.; series continues each Tuesday. 5-10 p.m. Free. Ember Terrace, The Westin Charlotte, 601 S. College St., westincharlottehotel.com/events.
Wednesday, September 28
Bingo for Boobies
It's a fun and playful evening in support of a serious cause. Get a head start on Breast Cancer Awareness month (October), and help raise awareness by playing some old-fashioned bingo (bet they don't serve cocktails at your grandma's bingo game). It's $5 for two cards or $6 for three. Each round has a better prize than the one before, ranging from free appetizer cards to a $100 gift card to Revolution. Proceeds will raise money for the Dolla Dolla Bills team's participation in the Susan G. Komen Race for the Cure. 7:30-9:30 p.m. Mortimer's Café and Pub, 210 E. Trade St., inside EpiCentre, mortimerspub.com, Facebook invite.
Be sure to bookmark www.charlottemagazine.com/Blogs/Dusk-Till-Dawn to stay plugged into Charlotte nightlife.