Keeping Your Home Office Organized
Working at home is a dream for many, but don't let disorganization ruin it when it becomes a reality.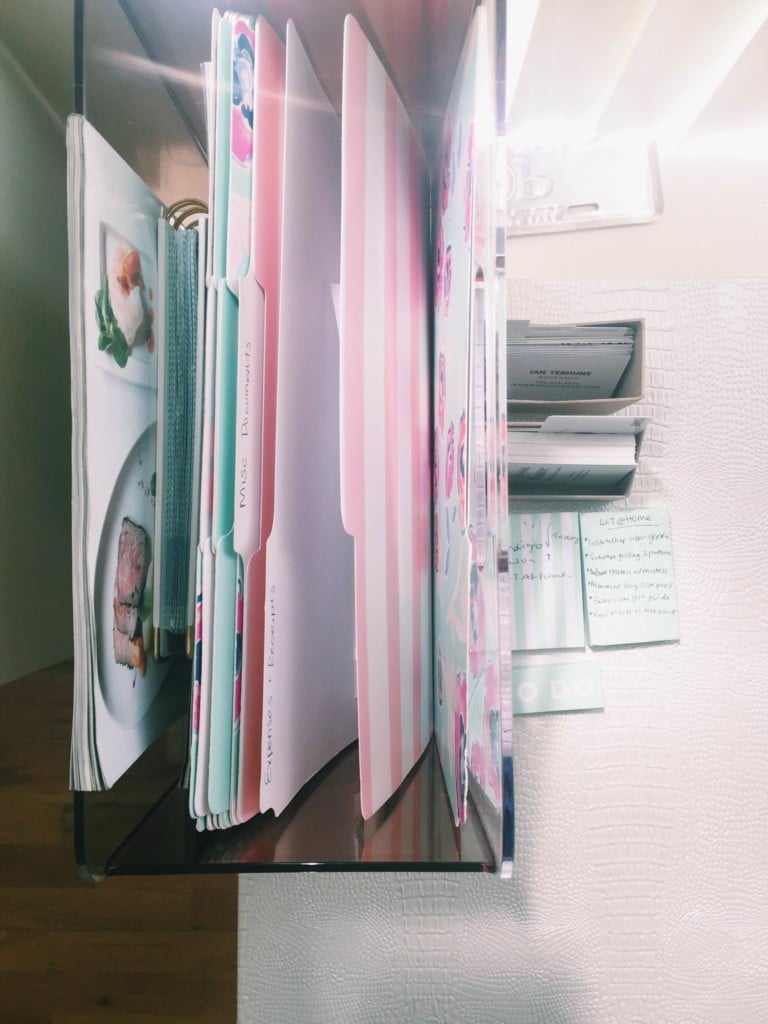 Working from home is a common dream for many 9-5ers. When the 3:00 slump hits, you groggily make your way to the coffee machine, without failing to tell yourself that if you worked at home, you'd be able to remedy the fatigue with a nap instead. Because when you work in an office, working from home always seems like the better option.
And why wouldn't it? If you're a mother with young children, you'd get to spend time with them in their precious youthful years before they become angsty teens. If you're a chronic "Snooze"-hitter, you'd get to bask in those extra minutes (or hours) of sleep. If you've got the travel bug, you wouldn't have to worry about taking off from work, you'd just take your work with you. Let's face it: Working from home sounds like a fantasy.
But you should ask those who do work at home what it's like. Is it the dreamland it's chalked up to be? Well, to put it shortly, yes and no.
I work from home, and I love it especially for the amount it lets me sleep in the mornings. (I have a self-diagnosed undiagnosed sleeping disorder.) However, one of the hardest parts about working from home is separating "work" from "home." For that, you need a home office or an office area at the least. And to create a space where productivity thrives, you need the atmosphere to match the motive. You need all the fixin's of a real office, and staying organized is perhaps one of the most important parts of all.
So, how to keep your home office organized? Here are the basics:
Split up sectors of work
When you don't work in a real office, you don't have a mailroom. You don't have an accounting center, and you don't have an area solely used for brainstorming new ideas. Instead, you have to create these invisible boundaries on your own; otherwise you'll be mixing invoices with thank you cards and post-it notes with conference call notes.
The best way to compartmentalize different areas of your business is to do it quite literally. For client info, make a file holder with appropriately labeled folders for each client. To keep track of mail, setup a mail station where all envelopes, stamps, bills, and incoming and outgoing parcels can have their own compartments. Get a bin or basket that houses all your creative materials: colored markers, stickers, ribbon, sketch paper, etc. Of course, it depends on what type of work you do, but once you can categorize different areas of what your job entails, you should make these categories physical compartments of your office.
Stay consistent
After you categorize everything in your office, you need to hold yourself accountable to sticking with the program. Once you let a couple things slide, an avalanche is quick to follow, making work immensely more stressful than it should be.
Make it a habit to, at the end of your workday, go through everything on your desk and straighten it out to be approachable when you come back to it the next day. Ensure all the mail is filed away and not piling up on your kitchen counter. Discard post-it notes that no longer have a purpose. File away anything that's loose. You'll have a much more calming start to the day (and less stressful subsequent weeks) if you keep up with everything as you go.
More hang-ups!
In this sense, you want hang-ups. Meaning, you should start hanging more things on your wall to utilize the space and position yourself to visualize goals more efficiently. You can hang file folders and even your mail holder on the wall. Other useful office items include a large wall calendar, a chalkboard or whiteboard, and a cork board of sorts. On your wall is the place for things you want to consistently look up at—so while you've got all your appointments in plain view, you can also use it for inspirational quotes and goals you'd like to manifest.
Organize "home"
Last but not least, when your home and work life seem to mesh a little too much, why not throw those areas of life into binders, too? By having a binder specifically with emergency information and one specifically with business information (like your Tax ID and other logistics), it's much easy to grab-and-go when necessary.
The good news about having a home office is that there are numerous affordable ways to make organization stylish. Your home office can be as pretty (or as bare) as you'd like, which is enough motivation for many interior design lovers to get on board with office organization. Some places to poke around for inspiration include lower budget sites like Target and Poppin as well as swoon-worthy splurge sites like Kate Spade and West Elm.