Keith Cradle on How To Give Time, Talent, and Treasure
Charlotte has more ways to get involved than you might think.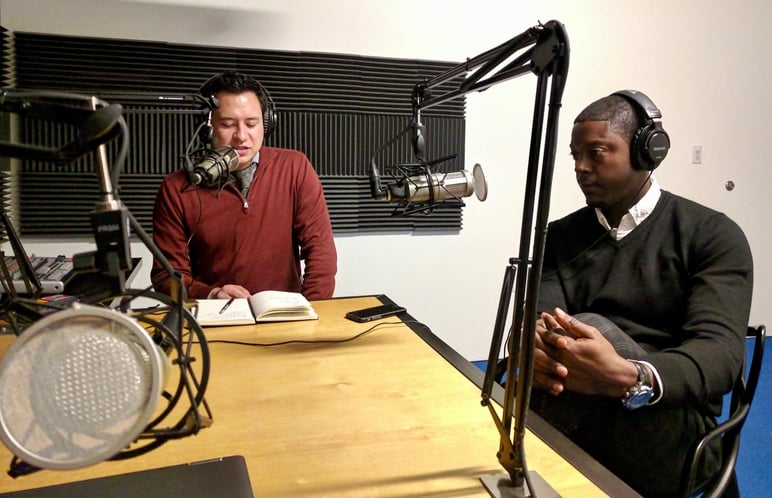 I've learned a few things about Charlotte in my decade-plus of living here. They might not be specific to Charlotte, but they do apply.
In many respects, it's still a small community relative to other big American cities. That means it's not that hard to gain influence and use it once you have it.
Public, private, and nonprofit boards are usually on the lookout for people who want to get involved and shape discussions and plans.
Money talks, but it's not the only thing with a voice.
Here, more than most places I've encountered, the old Woody Allen dictum applies: 80 percent of success is showing up—and it's easy to get marginalized when you don't.
I thought all of those things recently when I listened to the latest in our #discussCLT podcast series, ably and entertainingly hosted by contributing editor Andy Smith and Bechtler Museum of Modern Art Digital Communications Specialist Andy Goh. In Episode 8, the Andys had in informative chat with Keith Cradle, a program manager for the Mecklenburg County Sheriff's Office and a man who's made quite a name for himself by joining an assortment of nonprofit boards in his 20 or so years in the Queen City.
There's a benefit to nonprofit board membership that goes beyond the organization. It's a crash course in budgeting, fundraising, directing dollars to where they're needed most, and community issues. There are the big, well-known, influential institutions, such as Foundation For The Carolinas, probably the most significant and influential nonprofit in town. But there also are smaller and more obscure groups such as Carolina Voices, founded in 1953 (!) and best known for The Singing Christmas Tree.
Cradle cut his board membership teeth with Carolina Voices, even though he can't sing a lick. But he did and does care, and he understands the value of the arts to a thriving community, and he also understands how meeting other people who care can open other doors. "My thing is, is the money being spent in a way that I can say there's real direct impact for the kids and the community? And if it wasn't, then how do I get involved?" he said on the podcast. "Then I asked, 'OK, why not me?' That's how you get involved. That's how you find yourself."
The resources are out there. You just have to know where to look. A couple he mentioned: boardnetUSA, an online nonprofit organization version of Match.com that connects nonprofits and people who want to serve on their boards; and the city's roster of boards and commissions, which allows interested people to apply for membership and frequently has vacancies. Cradle said he often encounters people who complain that their voices aren't being heard by others in Charlotte with more influence. "Well, they don't know you," he said. "They're not going to call you."
So what can you—can anybody—offer? Three things, Cradle said: Time, talent, and treasure. That last one, writing checks, is something Charlotteans are pretty good at. The first two take more of a commitment, a point that one of this magazine's Charlotteans of the Year, Toussaint Romain, made last week at the awards luncheon. The last one is an offering; the first two are sacrifices. The opportunity's available to make a particular kind of sacrifice, one that actually gets you something in return.