Kre8 Xperiences Cafe Coming Soon
Heist Brewery's former chef launches his own gig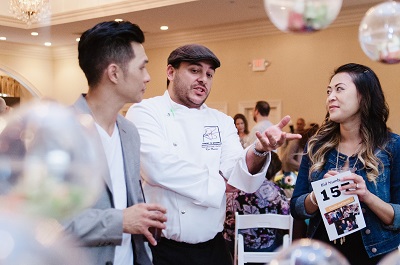 First, the bad news: Rock Hill native, Chef Rob Masone, left Charlotte's Heist Brewery & HB Events on June 6, if you weren't aware. The good news: Chef Rob Masone already has his own catering company, Kre8 Xperiences, "in full swing" along with Kre8 Cafe, a market storefront, "close on the horizon" according to Masone.
Masone, who has worked at Heist as well as Mash House in Fayetteville, NC, has a hardcore passion for travel and doing things a little differently – something that translates to his new catering venture: "We wanted to make sure that the client knew that when they hire us, we will literally create a different experience each time and that we are offering Charlotte and the surrounding area something they literally can't buy off the shelf. We wanted to spell it differently because of that – and my wife suggested 'kre8' for create. Plus, we needed our tagline to be 'Xperience the difference.'"
The Kre8 Xperiences production kitchen is located in Indianland, SC, and hosts the Kre8 Cafe on the bottom floor. "The cafe will be a very unique experience … focusing on fresh, from scratch, and fast. Our primary focus at the cafe will be service to the nearly 600 tenants on site as well as corporate catered breakfast, lunch, and dinner," says Masone. Then, from 4 to 6 p.m., the space will convert to the DIY market where residents can pop in, pick up dinner (plus to-go growler fills) and go. "We'll offer a market style afternoon where you can take home hand cut and marinated proteins, craft beers – kind of a you book it, you cook it deal."
Masone said he's super excited about Kre8 because he "loves working in different venues and with different clients … it's a chance to express yourself creatively with more than just the food." Masone went on to say that although he's excited for the new venture, he "wouldn't rule out a restaurant in the near future, either."
Kre8 Xperiences will be available for service in both North and South Carolina for weddings, parties, corporate events, etc.