La Paz Holding Grand Reopening Party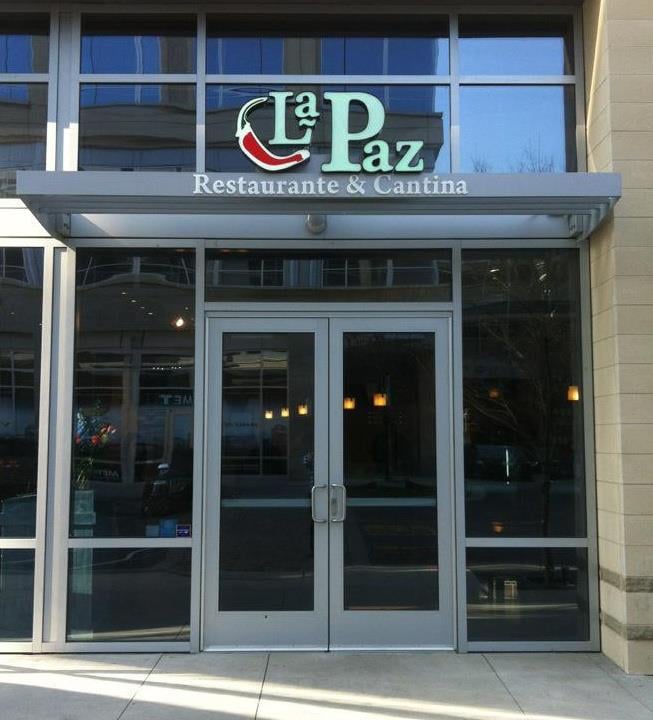 A longtime staple among Charlotte's Mexican dining and bar scene is celebrating its reopening this Thursday, January 19. La Paz Restaurante & Cantina officially reopened about three weeks ago at the Metropolitan, so this could be your first opportunity to check out its new digs.
This is the third incarnation of the thirty-plus year-old restaurant and bar. Most recently, La Paz was located in South End, until it closed about a year ago and made plans to reopen in the Metropolitan, the shiny, mixed-use complex that's home to condos, Trader Joe's, Vivace, Pisces Sushi Bar and Lounge, Dressler's, and several other restaurants and retail stores.
While in South End, La Paz became known for its quesadillas and margaritas, and each year it drew a big crowd for its Cinco de Mayo party. But its history dates back three decades, and you can read a little about its backstory in this 2008 Charlotte magazine article, "Viva La Paz," by Editor Richard Thurmond, who took his now-wife there on their first date in the late-90s when La Paz was located in an old house in Myers Park.
Now, La Paz, which has new ownership but with the same general manager from South End, enters its next chapter (I heard the bar area and décor are cool). You can help it celebrate from 5 p.m. to 11 p.m. Thursday during the party that's being coordinated by Paschal Promotions. There'll be $5 El Jimador margaritas, $3 Bud Lights, $7 wine specials, and a $5 bar bites menu. And it's free admission and free parking.
La Paz Restaurante & Cantina, 1100 Metropolitan Ave., Suite 130, 704-332-6322, lapazcharlotte.com.
Be sure to bookmark www.charlottemagazine.com/Blogs/Dusk-Till-Dawn to stay plugged into Charlotte nightlife.