Labor Day Weekend Events (And More)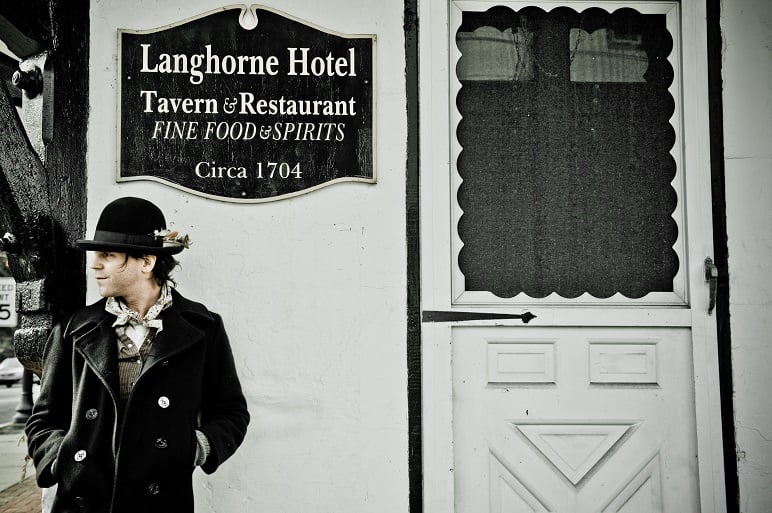 FRIDAY
BLAKE SHELTON
Shelton makes big promises by naming this run of live shows the "Ten Times Crazier Tour." The label is pulled from Based on a True Story… , which went Platinum in September. Shelton is part of a string of country acts to play the PNC Music Pavilion.
THE NIGHT OF THE IGUANA
Citizens of the Universe brings this Tennessee Williams to life at UpStage. The 1940s-set tale concerns an ex-minister who works for a travel agency in Mexico. He leads a bus full of female Baptists from Texas to a secluded hotel.
BEARDEN BIRTHDAY BASH
For the entire weekend, join the folks at Romare Bearden Park for three days of live music, dance, fine art, and more. The activities target the entire family, with local food vendors and an art walk included.
SATURDAY
DRAKE VS. LIL WAYNE
The hip-hop community is abuzz with this tour, which pits Drake and Lil Wayne together as co-headliners. Charlotte is one of 31 U.S. cities to host the match-up. Wayne is set to release his newest record, Tha Carter V, this fall.
THE LEGENDARY BRIARHOPPERS 80TH BIRTHDAY CELEBRATION
Claiming to be the "longest-continuing bluegrass band in the world," this act has been a genre name since 1934. It's last original member died in 2003, but the band continues to evolve with young members and pay homage to days past with old tunes and scripted commercials.
ALIEN WORLDS & ANDROIDS
Alien Worlds and Androids shows how technology is used to explore obscure Earthly locations and other solar systems. Check out our July feature on the exhibit, including an interview with Discovery Place CEO and President Catherine Wilson Horne, here.
SUNDAY
LABOR DAY CELEBRATION AT U.S. NATIONAL WHITEWATER CENTER
The day starts with a few races, but after, you can enjoy live music, food, beverages, and of course, the sights of the U.S. National Whitewater Center. This Labor Day Celebration gives you a chance to have fun before the actual day itself. Langhorne Slim & The Law headlines, with fireworks following this free festival.
CHARLIE MURPHY
Known for his Chappelle Show stories, related as hilarious tall-tales starring Rick James and Prince, Murphy has a long stand-up career. Like his brother, Eddie, Charlie first made a splash as a stand-up.
SUMMER ORGAN RECITAL SERIES: LES ACKERMAN
The summer series that serves as an ode to the organ continues with Ackerman and the Appalachian Faculty Brass Quintet. St. Mark's Lutheran Church serves as the backdrop to this installment.
COMICVILLE LIVE TAPING
This taping for a television pilot puts almost a dozen stand-up comics on display, including Kevin Alderman, Cory Fernandez, Burpie, and Shorty. The show is hosted by Talent, who has appeared in clubs across the country and on the screen.
LGBTQ: PERSPECTIVES ON EQUALITY
A group of exhibits explores local and national perspectives, using tools that range from a detailed timeline to expression from local artists. In the September issue of the magazine, we profiled the exhibit Pauli Murray: Imp, Crusader, Priest, Dude, which details the life of the vital Civil Rights figures.
MONDAY (LABOR DAY)
YARD ART DAY
Yard Art Day gives Charlotteans the chance to display art and give performances in their frontyard as part of a massive exhibition across the city. Signs will denote folks taking part in this 24-hour event, and you can check out past photos from the exhibition on its website.
LABOR DAY BRUNCH AND BARBECUE
Vendors invite Charlotteans to 7th Street Public Market to celebrate with grilled entrees, entertainment, activities for kids, and more. The event is free.