Labor Day's Foodie Events
Celebrating the weekend with food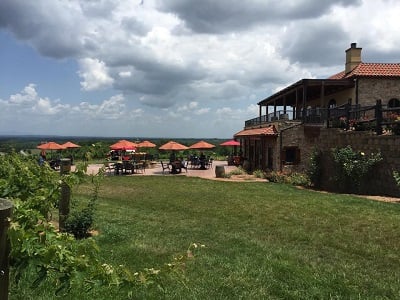 Food, fashion, wine, and parades are on the agenda for your three day weekend.
Sullivan's Steakhouse: Today, Friday, September 4, from 5 to 9 p.m., Sullivan's will host a White Hot Party as a send off to summer. Guests are encouraged to dress in their favorite summer white attire. The evening will feature giveaways, food, and $7 signature cocktails, wines, and bar menu items. Highlights include the classic bar burger, flatbreads, and more. RSVP here or call 704-335-8228.
______________
Matthews Alive Festival: The annual street festival in historic downtown Matthews (the Downtown Matthews-Stumptown Park at 120 South Trade Street) will span four days, starting today, Friday, September 4, at 6 p.m. There will be a large parade, a full carnival, kids crafts, musical acts, tons of street vendors, and more. All proceeds benefit area non-profits; admission is free. The festival's hours are 6 to 10 p.m. on Friday; 9 a.m. to 9 p.m. on Saturday; Noon to 5 p.m. on Sunday; and 9 a.m. to 5 p.m. on Monday.
______________
Raffaldini Vineyards: Enjoy Labor Day on Monday, September 7, at Raffaldini Vineyards & Winery with an afternoon of music along with a glass of local wine. You can even may a picnic of it thanks to a fully stocked deli case on site.
______________
Nieman Marcus: With summer unofficially over and fall breezing in, what better time to catch up on your fashion savvy? On Thursday, September 10, starting at 6:30 p.m., Nieman Marcus at the SouthPark Mall will kick off its Art of Fashion event with sips, light bites, and music. At 7:30 p.m., there will be a fall trends runway presentation benefiting The Mint Museum. Seats to the runway presentation portion of the evening are available with a $50 contribution to the Mint Annual Fund. An electronic RSVP is required for complimentary admission to The Art of Fashion event for guests who DO NOT intend to purchase/reserve a seat for the runway presenation. Please RSVP to RSVPCharlotte@NeimanMarcus.com. Please note that the runway presentation will be viewable as standing room only.