Leading on Opportunity Finds Its Leader
Can Stephanie Kripa Cooper-Lewter help Charlotte reach the Promised Land?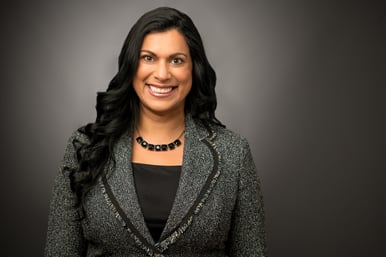 If you believe biography informs destiny, you could hardly ask for a better Leading on Opportunity director than Stephanie Kripa Cooper-Lewter, a nonprofit leader in Columbia whom the Charlotte-Mecklenburg Leading on Opportunity council named executive director Tuesday.  Cooper-Lewter began her life 45 years ago in a cradle left at the doorstep of Mother Teresa's orphanage. The symbolism is almost too rich, especially a day after the Martin Luther King Jr. holiday. The nation and city seem as far from the Promised Land as it did a half-century ago, but Cooper-Lewter says she's prepared to try to lead Charlotte through the desert.
"My journey has guided my life purpose to ensure every child—regardless of income, race and zip code—has the same opportunities as yours and mine," she said in a prepared statement Tuesday. "I have given my heart to this cause, and to racial equity. I can't wait to move to Charlotte to begin the work of connecting people in a way that fosters change. I believe Charlotte-Mecklenburg is ready to do the work."
Cooper-Lewter has the right kind of résumé for the work: two years as Vice President of Initiatives and Public Policy for the Sisters of Charity Foundation of South Carolina, where she directed poverty programs throughout the state; two years in the early 2000s as president and CEO of Big Brothers Big Sisters of Greater Columbia; and nearly a quarter-century of experience in nonprofit and philanthropic work.
When she arrives February 20, she'll take the reins of perhaps the largest and most important community effort in this city's history, an attempted reversal of the systemic gears that made it harder for people to lift themselves out of poverty than in any big city in America. Income disparity, job opportunities, affordable housing, the achievement gap in public schools—they all stem one way or another from policy decisions made down through the decades. The Leading on Opportunity task force last year identified the main targets for a community-wide project, including early child care and education, college and career readiness, and family and child stability. Cooper-Lewter will have to first develop a 100-day action plan, hire staff, and secure office space—and then the real work begins.
The Leading on Opportunity Council's co-chairs, James Ford and Andrea Smith, said in a news release Tuesday that her ability to collaborate with leaders across corporate, faith, nonprofit, and activist lines impressed them, along with "her energy, experience, and biography." It's important, too, that one of her concentrations with Sisters of Charity Foundation was organizational strategy, making sure the agency arranged its resources for maximum effect. The 19-member Leading on Opportunity council is intentionally diverse, made up of governmental, corporate, and other leaders, activists, and ordinary citizens; it'll take a skillful organizer to steer that fleet in one direction.
It's taken some time already to assemble the council members and get them to cooperate, Ford told me during a conversation last week. That's one reason why it's taken so long to hire a director, which was one of the first tasks on the council's list. Now that they have one, and she can devote herself to the full-time work of turning a city around, we should begin to see more action, and more information, delivered to an increasingly impatient public. She can't get here soon enough.