Let Your Imagination Run Wild at DSBG This Summer
Relive your childhood tree-fort memories at Daniel Stowe Botanical Garden this summer.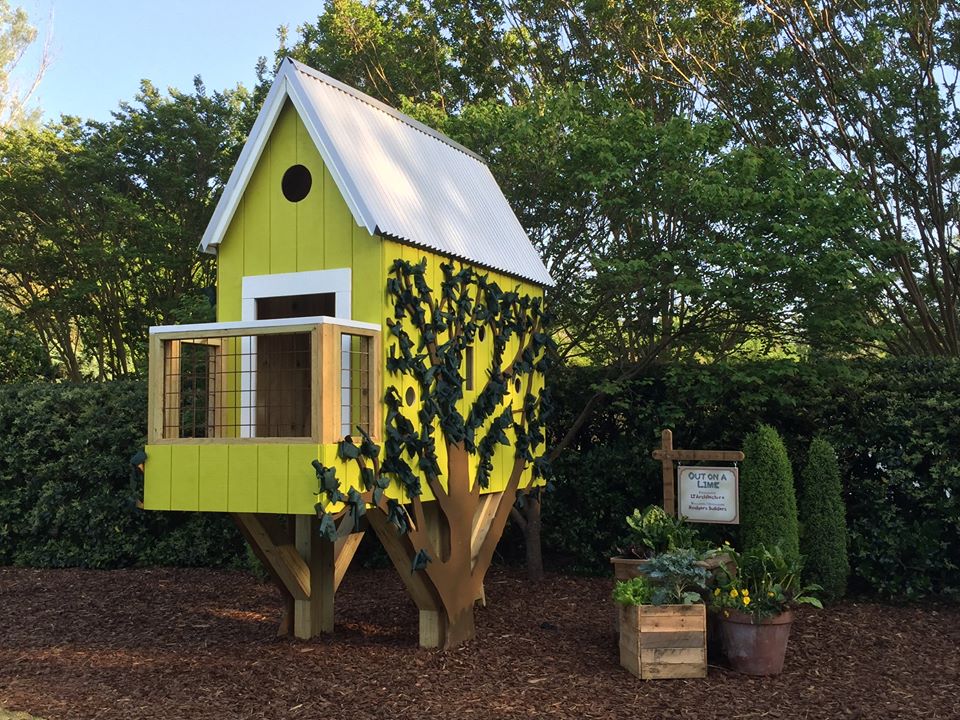 Garden visitors can let their imaginations climb to lofty heights at Daniel Stowe Botanical Garden's newest interactive spectacle.
As of April 30, Wee Houses: Places We Play is an interactive exhibit by local creative minds that invites visitors of all ages (including those who are kids at heart!) to celebrate the way we can escape to green worlds outdoors for endless exploration, dreaming, and play.
If you reminisce on childhood summers spent tucked away in secret forts and perched away in treehouses, Places We Play is sure to take you back to the memories that satiated your thirst for adventure and ignited your imagination. The exhibit's purpose is to appreciate the places we play, and it includes playhouses, forts, and treehouses.
Wee Houses: Places We Play is open now until September 18 daily from 9 a.m. to 5 p.m. and Thursdays until 9 p.m. The exhibit is free with Garden admission as well as for Garden members. Visit the DSBG website for further information.