Limo Wine Crawl this Thursday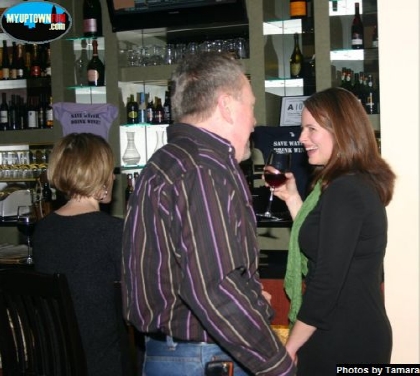 On the last Thursday of each month since February, MyUptownFun.com and SilverFox Limos have partnered to present a Wine Crawl Series. The next installment takes place this Thursday, May 26. The crawl takes you on a ride to three or four popular wine bars and this time around it includes City Tavern in Stonecrest, Wooden Vine Wine Bar & Bistro, and Press Wine/Food.
For $25 per person, you're transported in one of SilverFox Limos' mini buses with complimentary wine and beer served on the bus, and light appetizers at the venues. And there's a giveaway: one person will win a SilverFox Limos Wine Package including a custom-labeled bottle of wine, wine glasses, and a $50 coupon for your next rental.
Seating is limited to the first 24 people, and you can buy tickets in advance at bandtastic.com. Registration begins at 6:30 p.m. at City Tavern.
Wine Crawl Schedule
6:30-8 p.m. – City Tavern
8:15-9:15 p.m. – Wooden Vine Wine Bar & Bistro
9:30-10:30 p.m. – Press Wine/Food