Local Brew News: Unknown Brewing announces Charlotte launch date and Triple C Brewing hits 100 batches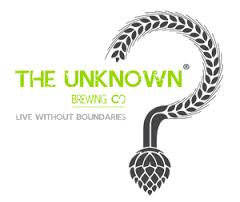 It was a good beginning to the week for Unknown Brewing and Triple C Brewing, as both shared some exciting news.
A few weeks ago, I wrote about Unknown feverishly waiting on several business-side items before Charlotte's newest brewery could roll out their beers to the local marketplace. Owner Brad Shell said he had the "Seabiscuit of stainless steel;" a brewing racehorse that was still waiting behind the gates.
Thus past Friday, those gates were finally open as Unknown received the green light to begin brewing in-house. Head brewer Dave Scott went to work immediately and on Monday, Unknown announced two of their flagship beers, Over the Edge USPA and No Shame Wheat, would be available on tap in Charlotte's bars and restaurants beginning March 5. Also, look for their Head First Pale Ale the following week.
If you haven't been to Unknown yet, their system is indeed massive. Three 120-barrel fermenters will be used for the flagship beers, while a separate 30-barrel fermenter will be used for specialty and one-off beers, many of which were on display during Unknown's grand opening this past November.
Via a press release, the brewery says it will be partnering with several of Charlotte's craft beer establishments for launch parties the first week of March. Follow Unknown Brewing on Facebook for the latest news.
While Unknown is just getting started, this Thursday Triple C will brew its 100th batch, an Imperial IPA called "Coming in Hops." This one is going to be a doozy, coming in at more than 12 percent ABV. Head brewer Scott Kimball said in an email that the plan is "to make as big a beer as possible on our system." With that in mind, the exact details of the beer aren't finalized, as Kimball said he'd be tweaking the recipe throughout the day.
Coming in Hops will have a "copious amount" of Centennial hops, according to Kimball, and will be aged anywhere from three to seven months in Triple C's oak barrels. Each month, Kimball will continuously dry hop the beer with Citra and Amarillo (you're forgiven if your mouth is already watering). Once a release date is set, I'll let you know.
While waiting on Coming in Hops, you can try Triple C's barrel-aged Imperial Smoked Amber, which is being released on draft next week and in 22-ounce bottles in early March. Kimball described the 8.5 percent ABV beer as having "a very nice oak character from the barrels that blends well with the cherry wood smoked malt and sweetness of the amber."