Local Breweries Host Pop-Up Tastings at Charlotte Airport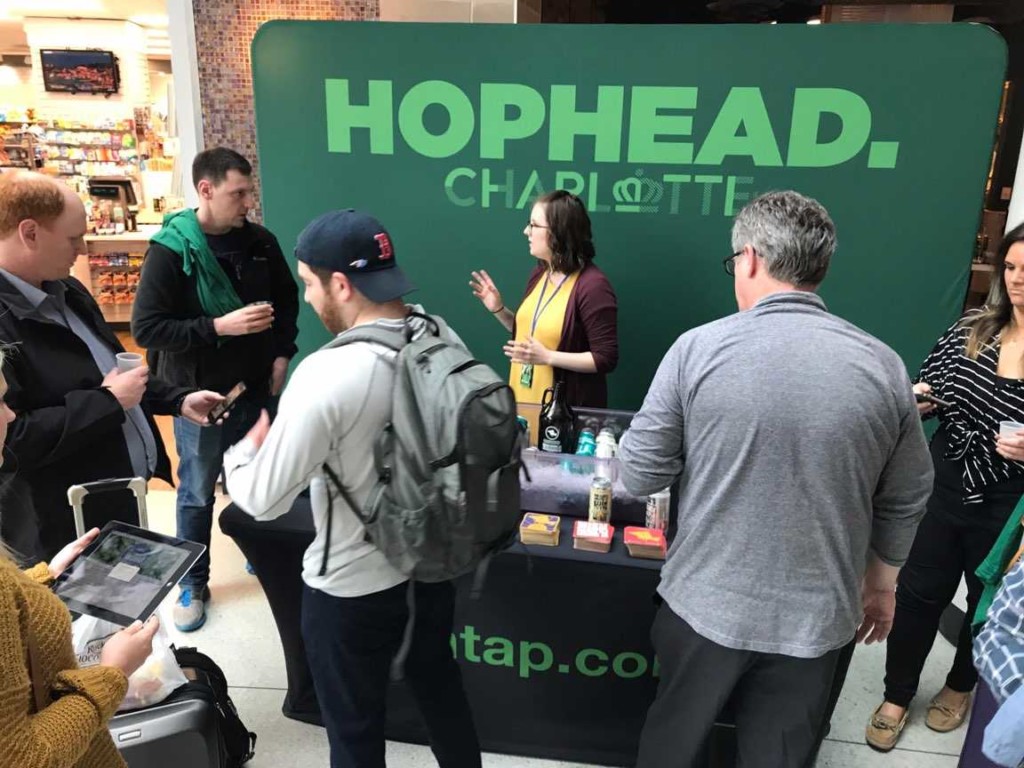 If you're flying out of Charlotte-Douglas International on vacation or a work trip on any Friday this month (or coming home as well), don't forget to make a stop and enjoy some free craft beer.
As part of North Carolina Beer Month, the Charlotte Regional Visitors Authority is teaming up with several local breweries to offer samples at several locations throughout the airport. These tastings began last Friday and will run throughout the month of April from 2 p.m. to 6 p.m. The locations are at the 1897 Market (between Concourses A and B), Whisky River (Concourse E) and Carolina Beer Co. (Concourse D).
While at the tastings, brewery representatives will be handing out free T-shirts, pint glasses, stickers and more. You can also enter the Ultimate Craft Beer Weekend sweepstakes, which includes several local prizes from breweries, bars and a two-night stay at an uptown hotel.
Local craft beer is becoming more prevalent at the airport in recent years, as to-go cans from local breweries to purchase have been added along with the bigger announcement recently that both NoDa (Concourse A) and Olde Mecklenburg (Concourse E) will have their own locations in the airport later this year.
The tasting schedule for the remainder of Fridays at Charlotte-Douglas Airport is below:
April 13: Birdsong Brewing (1897 Market), NoDa Brewing (Whisky River), Sugar Creek Brewing (Carolina Beer Co.)
April 20: NoDa Brewing (1897 Market), Unknown Brewing (Whisky River), Olde Mecklenburg Brewery (Carolina Beer Co.)
April 27: Olde Mecklenburg Brewery (1897 Market), Unknown Brewing (Whisky River), NoDa Brewing (Carolina Beer Co.)