Local craft beer events at Brawley's, Sycamore, Unknown and more this weekend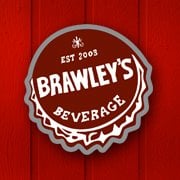 It's a busy weekend in Charlotte beer. To catch you up if you missed anything previously, you can get a complimentary half-pint of the gold-medal winning Mecktoberfest Friday at Olde Mecklenburg beginning at noon (while supplies last), and Triple C's first seasonal can, White Blaze, will officially be available for purchase in the taproom Saturday at noon.
Here's a look at what else is going on in the Charlotte craft beer community over the next few days:
–On Saturday, Brawley's Beverage is celebrating 35 years of great Sierra Nevada beer with a huge tap takeover. Beginning at 11 a.m. and lasting throughout the day, Brawley's will tap a host of SN kegs, including 30th Anniversary Grand Cru Strong Ale, 30th Anniversary Fritz and Ken's Imperial Stout Ale, 30th Anniversary Jack and Ken's Barleywine Ale, 30th Anniversary Charlie, Fred and Ken's Bock, Mallard's Odyssey Imperial Dark Ale and more (this also includes vintage kegs of Narwhal Imperial Stout and Bigfoot Barleywine Ale).
And in case you missed Brawley's recent Instagram post, the date has been set for Black & Blue 7. One of the can't-miss festivals in Charlotte and the Southeast, the 2016 B&B will be March 5 at Visulite Theatre. More to come on this, as tickets will go on sale December 24 at 10 a.m. via Visulite's website. Brawley's is also giving away two tickets; click here for details.
–Promising a festival unlike any other, this Saturday marks the inaugural "Strange Brew" at Unknown Brewing. This is a competition of sorts where everybody wins, as local and national breweries will be competing against one another by brewing, filtering and/or infusing the "strangest beers ever created." Details on the beers themselves are being kept under wraps, but participants so far include D9, Double Barley, Fullsteam, Mystery Brewing, Red Clay Ciderworks, Sweetwater, Sycamore, Terrapin, Wooden Robot and, of course, Unknown.
The festival is from 6 p.m. to 10 p.m., and tickets are $20. With your ticket, you'll get to sample the concoctions and then later vote on your favorite. There will also be food trucks on site, along with live music from Bubonik Funk and Ren Elvis. Click here to purchase tickets, and you can also get them at the door.
–Sycamore Brewing is collaborating with Roots Farm Food to put on the brewery's first-ever breakfast. Wake up early and head over to Sycamore this Saturday beginning at 9:30 a.m. to enjoy drinks such as Nectarine Wheat Beermosas, regular mimosas, champagne, nitro cold-brewed coffee and a full lineup of Sycamore's beers (the brewery's latest release is Lumberjack Lager, coming in at 7.8 percent ABV, making it perfect for the impending cool weather). Roots will be serving up a Nashville hot chicken biscuit, veggie frittata, chorizo breakfast burrito, caramel apple sticky buns and more. The event goes until noon.