Local Homebrew News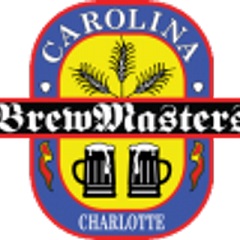 As craft beer increases in popularity by the day, so does the craft of homebrewing. The possibilities are endless in making your own beer, and many use the opportunity to try out different and unique recipes/styles to share with friends.
I've said it in this space before, but one of my must-visits at any beer festival is the homebrewers' tent. It's here where you'll find some of the best beer, great homebrewers to speak with and often shorter lines. There are several local competitions as well, including the Charlotte US Open, Top of the Hops and Capture the Crown, all of which are partnered with local breweries.
There are also several area clubs, including Cabarrus Homebrewers Society, Catawba Lager and Ale Sampling Society (CLASS), Iredell Brewers United, Salisbury Homebrewers and the Carolina BrewMasters here in Charlotte, which recently made national news.
It was announced that at this year's National Homebrewers Conference that the first-ever Radegast Homebrew Club of the Year would be awarded. In research, it says this is named for the Slavic god of hospitality who is credited with creating beer. OK. So, this award was not only about producing great beer, but also the activities that the homebrew club was doing in the community.
And at the conference last weekend in Grand Rapids, Michigan, the Carolina BrewMasters brought home the inaugural award, and for good reason.
Aside from meeting every month to sample homebrews and discuss a variety of topics, the Carolina BrewMasters are extremely active in the local beer scene. The aforementioned Charlotte US Open is a product of the CBM and always has a high number of participants. NoDa Brewing co-owners Suzie and Todd Ford and head brewer Chad Henderson are current members, as all began their careers as homebrewers.
And the Carolina BrewMasters, of course, are best known for Charlotte Oktoberfest, the longest running local beer festival. This is a great and well-attended event, but the best part is the funds raised through Charlotte Oktoberfest to present to local charities. In the 15 years of the festival, nearly $500,000 has been donated to numerous organizations in the community.
—
If you're interested in learning more about these groups, you're in luck. This Saturday (June 21), NoDa Brewing Company will be hosting an American Homebrewers Association Rally from 10 a.m. to 1 p.m. During the rally, you'll have the opportunity to meet members of the local clubs, shops and hop farmers, while Riverbend Malt House will be in attendance as well.
The AHA Rally will also feature a Single Hop Showcase, where members of Charlotte area clubs are given two hop varieties to homebrew using an identical malt recipe. Each club will brew two batches, while NoDa will have a single hop cask of its own to sample.
If you are an AHA member, this rally is free. For those who aren't, click here to join now at a discounted rate. Bring your membership form to the Rally for admission.