Love It: Fuss-Free Gift Ideas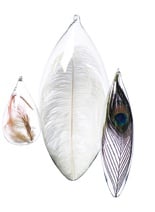 Ever wish you could just get someone else to do all your holiday shopping for you? Yeah, me too. That's why I asked two fabulously stylish shop owners here in Charlotte to give me their top gift picks for the season that will work for just about any recipient! The items they chose are effortless and (for the most part) entirely affordable. So if you've got a mother-in-law, bosses wife, brother's girlfriend, or secret santa to buy for in the next few weeks, relax. They've done all the heavy lifting for you.
Also, I wanted to give my thanks to Taylor O'Shields at The Place for Flowers and Phoebe Howard, the proprietress of Mrs. Howard and Max & Co., for being a part of the story and to the wonderful local store owners in Charlotte who let our stylish experts shop their shelves, and then let us borrow the coveted items to shoot them at our studio!
Three French Hens ~ Paper Skyscraper ~ City Supply Co.
Campbell's Greenhouse & Nursery ~ Luxe Home Couture ~ Amelie's French Bakery