Love It: Neiman Marcus' Christmas Book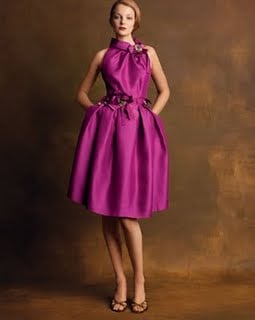 Hello there Shop Talkers!
Yesterday was my first day on the job as the solo author of this blog, and I blew it. I was home sick and thus didn't have the chance to share any shopping gems with you all. Please forgive me, I promise to make it up to you right… now.
When I arrived back at work today, Sarah had left me a most wonderful gift: the press kit containing the annual Neiman Marcus Christmas Book. Some might find it foolish for them to put out such a pie-in-the-sky, you've-got-to-be-kidding-me collection of gift ideas in a recession year (they do include a selection of items that are $250 and under), but this is why we love Neiman Marcus. Even while their sales are down, they still keep their stores staffed to the hilt, with a sales person stationed at every designer's section and gobs more down in beauty and accessories. Necessary? Absolutely not. Kind of fabulous anyway? Definitely. That is what shopping is supposed to be like! Not an errand… an EXPERIENCE.
Which brings me back to the absolutely outrageously fabulous things featured in this year's Fantasy Gift Section of the Christmas Book. (Click the link to watch a video featuring all of the Fantasy Gift Ideas)
BEHOLD:
Customized Cupcake Car – I kid you not, this is a tiny electric car that can travel up to 7 miles per hour that is shaped like a decorated cup-cake. I have no idea why these were conceived, but I. Love. Them. It's like a pink Barbie Jeep but TASTIER! Price: $25,000
His & Hers Icon A5 Aircraft – I was considering getting my husband and I his and hers robes for Christmas, but that was before I realized that a pair of state-of-the-art, amphibious aircraft was an option. If you are uneasy about sending your spouse up into the wild blue yonder, fear not, these babies come with pilot lessons. Price: $250,000

Neiman Marcus Edition 2010 Jaguar – Only 50 of these sleek vehicles will ever exist, and one of them could be yours. What makes it a Neiman Marcus exclusive? The "Celestial Black" paint color, the ivory and navy leather interior, and the matching 5-piece set of luggage to go in the trunk. Oh, also the front seats have built in massagers. WHAT?!? I die. Price: $105,000.
Not everything in the book requires a drivers license. Here's a few of the fashionable finds I'm drooling over:
Valentino Ruffle Boots and Hobo Bag

Classic Retro Party Dress by Magaschoni Collection
(See Photo Above)

Rocker Chic Jewelry by Janis by Janis Savitt
Shop the Christmas Book yourself and let me know what you will be asking Santa for this Christmas!