Love It? SJP NYC Perfume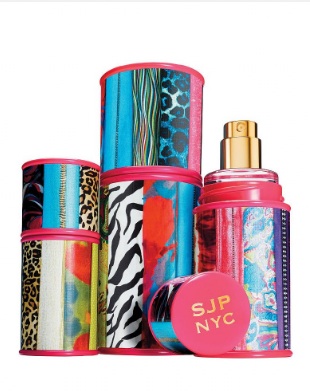 In case you missed it, Sarah Jessica Parker has released her third fragrance, this one is called SJP NYC and according to SJP herself, the packaging and the scent are directly inspired by her time spent in the expensive stiletto shoes of Carrie Bradshaw.
I assume that she means it evokes some of the wilder, more colorful fashion moments in Carrie's life like this and this and this and this.
Personally, I think it looks a bit more like it was inspired by this.
What do you think Shop Talkers? Have you sniffed the essence of Carrie Bradshaw yet? Do you love the design or do you love to hate it? Let me know in the comments!