Lunch at BLT Steak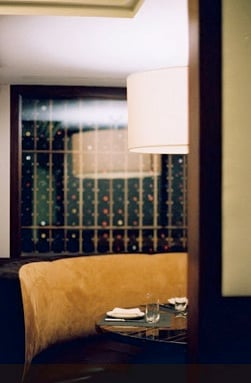 Want to check out one of uptown's hottest new restaurants, but not ready to commit to a $45 ribeye? Well, now is your chance.
BLT Steak has just introduced a prix fixe express lunch. The lunch features any two items from a selection of soup, salad, and half sandwiches for $18. It's available during regular lunch hours on week days. Currently, those items include tasty choices like chesnut apple soup with bacon and brown butter, endive salad with gorganzola, walnuts, and pear, and a roasted leg of lamb and provolone panini.
BLT Steak is in the bottom of the new Ritz-Carlton at 110 North College Street. Make reservations at 704-972-4380.