Luxe Life Camp is a Retreat for Glampers
In its fourth year running, Luxe Life Camp hosted by Lisa Sherry Interieurs will feature design seminars, luxury camping amenities, and various life-enriching activities for a recharging three-day retreat.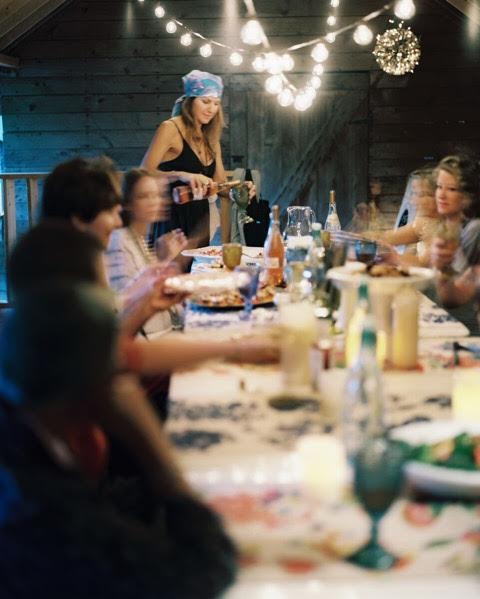 Looking for a reason to relax and recharge? Lisa Sherry Interieurs, a design firm providing "casual luxe" interiors to Charlotte, High Point, and Charleston, is hosting a weekend camp near Asheville that focuses on improving your quality of life via all sorts of activities. Luxe Life Camp is a three-day retreat from September 16-18 this year.
At Luxe Life Camp, women will get to learn more about what Lisa Sherry calls the "Luxe Life": yoga, gourmet (and healthy) food, ways to incorporate luxe into your everyday life, and learning new skills. This year, campers will engage in seminars on art, photography, and design. But this wouldn't be a proper camp if traditional camp activities weren't included, too! Tennis, archery, horseback riding, and swimming will also be on the itinerary.
Since it's a luxe camp, you can expect sleeping quarters to reflect the purpose. Stationed at an old girls' campsite in the mountains, there are barns, bunks, and sleeping porches all styled using Lisa Sherry's eye for bohemian-meets-swank. There's a coffee café for morning roasts, and there are daily cocktail conversation hours scribbled on the agenda. Bathhouses are fully equipped with the all lavish lotions and shampoos you could need—"Think boutique hotel," the website says. If you want to make it a girls' getaway retreat for your tribe, there are three cabins up for grabs that host a minimum of five friends.
Along with sharpening archery skills and recharging during this retreat, women will get to hone their design prowess as well. There are two design seminars being offered this year: one focusing on space planning and the other featuring Lisa and her team solving campers' personal design dilemmas.
If Luxe Life Camp sounds like something you want (or need) to attend, you might want to act fast. The hosts like to keep it quaint at about 25-30 women per annual camp. You can sign-up and learn extra details on the Lisa Sherry Interieurs website. Registration lasts until early September, but with the camp being in its fourth year, it is known to sell out early.