Luxurious Outdoor Living Must-Haves
The onset of cooler weather means lots of outdoor lounging.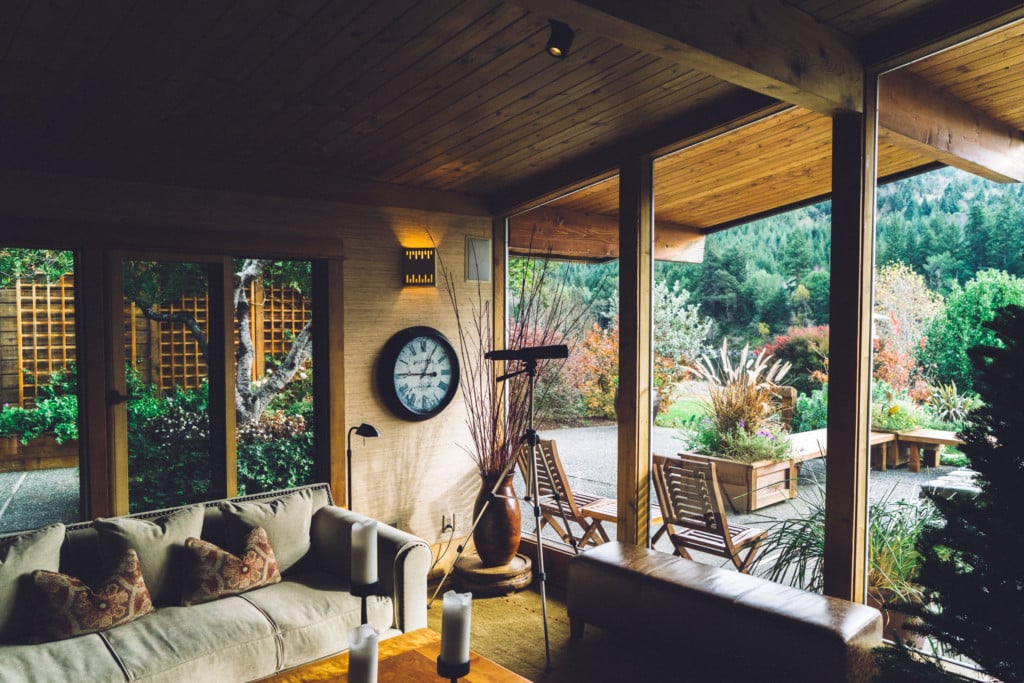 A crispy breeze tickles the tips of your ears, and the smell of turning leaves finds your senses. You're reminded that fall is not only a season; it's a state of mind. The corners of your lips turn up at the thought of another new beginning as the year enters its final leg of the race. You slowly put away the bright decor and exchange it for warmer, muted tones. The staple dinner dishes in your home transition from fruity salads to soul-soothing broths, the ones that bubble away in the crockpot all day.
Yes, friends, fall is almost here.
Almost fall means that it's not sweltering outside, which means any smart Charlottean would take advantage of the great outdoors while they are great. Taking advantage of the great outdoors means saying yes to fire pits, saying no to pool days, and saying maybe to Bailey's in your coffee. Taking advantage of the great outdoors also means inviting your loved ones over to lounge in your luxurious outdoor space. Because after reading this article, you'll know exactly what you need to make that space just a tad more swanky.
Here are some items to bring the inside out, creating a cozy room out of your cold patio.
A rug. Simply rolling out a rug for guests feet to walk upon instantly gives your area a welcoming feeling. Plus, it makes no-shoes a viable option.
Couches. Having a couch in a lounge area seems like a no-brainer, but the question is: how comfy is said couch? Make sure your outdoor sofa is plush and stylish.
Double-duty pieces. Those stool/table pieces are musts for an intriguing outdoor setup. Not only do they look chic, but they serve multiple purposes depending on your company and what you need.
A fire pit. No explanation needed.
Accessories. A couch is lonely without its companions: throw pillows and blankets. Don't be shy about garnishing your sofa with playful pieces, but remember cozy is key.
A bar. This item is perhaps what will boost your outdoor space from beautiful to luxurious. Nothing says luxury like the convenience of a cold beer or a gin and tonic just a step or arm's reach away.
Happy fall, y'all.