Mark Burns, Fraud
S.C. pastor and Trump surrogate gets caught lying about résumé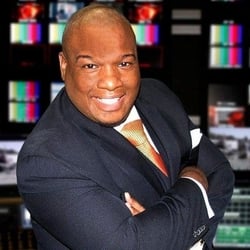 Every once in awhile, someone at CNN remembers the "News Network" part and decides to commit an act of real journalism.
This one's especially choice. Mark Burns is a 36-year-old evangelical pastor from Easley, S.C., just west of Greenville and a couple of hours from here, whose "church" seems to be 95 percent television studio. Burns has been Trump's MC on the campaign trail for some months now, warming up the crowd even at the Republican National Convention, telling a crowd up in Hickory that Bernie Sanders "gotta meet Jesus."
So CNN started looking into some of the claims on Burns' bio, posted on his church's web site.
Uh-oh:
"For someone like Donald Trump to say, 'Hey, your heart is right, your spirit is right, you're my real friend, come follow me,'" Burns told Time magazine this summer, "that speaks volumes." Yes, it does. Fraud recognizes its own kind.