Married: Joy & John
Congratulations on your wedding!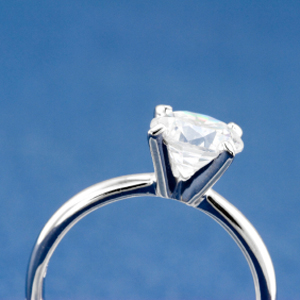 Married: October 3, 2009 at Avondale Presbyterian Church and Anne Springs Close Dairy Barn
How They Met:
John and I met through friends at Marshall University in Huntington, West Virginia in 2003. I was a freshman and he was a senior. I still remember meeting him for the first time: he was picking my best friend and I up in his blue Camaro—blasting classic rock—to go play flag football at Ritter Park (a beautiful park in Huntington). From that first meeting, I could tell that he was a great guy with a fun/quirky sense of humor (much like my own) who was up for anything adventurous. We spent much of the first year we were together passing baseball/football, hiking, etc. I don't think we even went to a movie until we'd been together around a year.
The Proposal:
The Thursday before we got engaged in September 2008, he called me at work (I was working at The Cliffs Communities in Greenville, SC at the time) and asked me if I would like to go to the Marshall game that Saturday. He said he couldn't leave until Saturday morning as he had a friend in town. We left that Saturday at the crack of dawn for West Virginia. As we drove through Huntington we went to look at all of the places we used to hang out/live, etc. I thought we were just burning time until the game. We ended up at Ritter Park (where we met) and he asked me if I wanted to walk around the park until it was time for us to go tailgate. As we approached a large fountain, John asked if I would take his picture in front of the fountain (he is not at all the picture-taking type, so I thought this was a little strange). I took his picture and then proceeded to take a few pictures of ourselves. Finally, John told me to look at the end of the cord attached the camera. The ring had been hanging there the whole time as I tossed it around taking pictures.
The way he proposed is a true testament to how well he knows me—I secretly always wanted him to propose in that location. From there, we met all of our friends and had a great time at the game.