Maverick Rock Taco Opens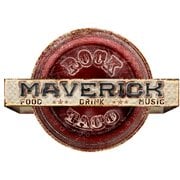 Maverick Rock Taco, the new concept on Montford Avenue from Xenia Hospitality Group (Ilios Noche, Nolen Kitchen, Big View Diner) is now open—or at least, the bar is open. You can head there starting at 7 p.m. for drinks and live music Friday and Saturday night.
The bar will close on Sunday in preparation to begin dinner service on Monday (July 30) and lunch service on Tuesday (July 31).