May Beers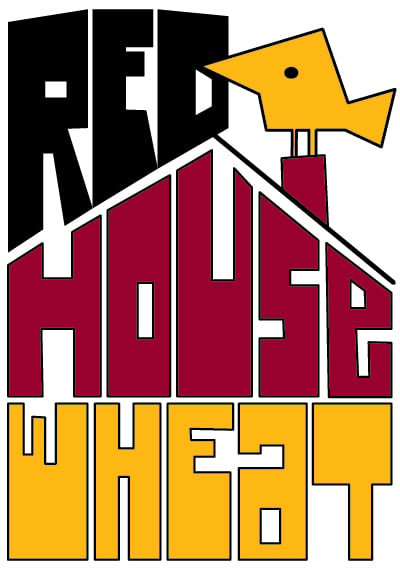 Over the course of this blog, I'll be posting some new craft beers that are available or have been recently released in the area. I'll try to provide a range of styles, because I know that not everyone has the same taste or preference. These will also be from both local breweries and national (provided it is distributed in Charlotte).
What's your go-to beer right now? Let me know in the comments below.
Red House Wheat by Birdsong Brewing Co.
Birdsong originally did a pilot batch of this wheat beer last summer and the demand for it was so high, the brewery decided to offer it as a year-round selection. Red House is an American wheat that has slight smells of cherries and plums. There's just the right amount of fruit in the taste and, at 4.3 percent ABV, this is a beer that goes down smooth. Perfect for summertime drinking (if summertime ever gets here).
Where to find it: Birdsong just tapped Red House Wheat at the brewery and it's available to take home in growlers as well.
Enjoy By 5.17.13 by Stone Brewing Co.
It's no secret that the folks at Stone make great products. This beer, however, is beyond impressive. They put an expiration date on this 9.4 percent ABV double IPA to ensure its freshness. I had it on tap last week while on vacation and it was nothing short of amazing. The aroma immediately hits your nose and the citrus tastes are explosive, in a good way. In short, this is what freshness tastes like.
Where to find it: As of Thursday (May 2) Vintner Wine Market and the Ballantyne Duckworth's had it on tap, but I wouldn't expect it to last too much longer. Get it while you can.
Rein Pale Ale by Olde Mecklenburg Brewery
One of my favorites from OMB is back. This is what you'd call a "hybrid" beer, a cross between an American pale ale and a German lager. The best part about Rein, in my opinion, is the balance it gives out. The hops are light and there is a hint of sweetness thanks to the caramel and honey malts. At 5.2 percent ABV, this is another great offering for the summer months.
Where to find it: The official release at the brewery is Friday (May 3) and OMB tweeted out that this year's RPA has a "new hop profile," so I'm eager to head over to the brauhaus and try it.
Double Trouble by Founders Brewing Co.
Like Stone's Enjoy By, this is a double, or imperial, IPA (9.4 percent ABV also). And while I'm still partial to the Enjoy By, this is by no means a slouch runner-up. The hoppiness of Double Trouble is prevalent, and you pick up a good amount of citrus along with a little bit of honey as well in the taste. This first was bottled in 2009 and has grown on me with each year, to the point where I nearly agree with people who say they'd rather have Double Trouble than the highly sought-after Hopslam by Bell's Brewery.
Where to find it: Brawley's, Good Bottle Company and Salud Beer Shop all got bottles of Double Trouble in the past few days, but I'd get to one of these stores sooner rather than later.
Tres Hombres by Four Friends Brewing Company
Looking for a Cinco de Mayo beer? Ditch Corona and try this offering from Four Friends. Tres Hombres is a pale ale with jalapenos, fresh basil and sweet lime. I've yet to try this and am interested in how it stacks up with Birdsong's Jalapeno Pale Ale. But even more intriguing is Hot Damn, which is Four Friends' unfiltered I-77 IPA with jalapenos, red chiles, Serrano peppers and ginger slices. Part of their Exper-Oh My-Mental series, this is not for the fainthearted.
Where to find it: Four Friends is having a pre Cinco de Mayo party Saturday (May 4) at their tasting room from 2 p.m. to 6 p.m., where both beers will be on tap.
Rye of the Tiger by Great Lakes Brewing Company
If you read my bio on this blog, you'll know I'm a huge rye IPA fan. So I was more than ready to try this offering from Great Lakes, and thought they did a tremendous job. My first taste of this immediately offered a solid kick of spice, and the citrus and hop notes blend nicely. At 7.5 percent ABV, this beer falls right into my "just right" category for drinkability.
Where to find it: Look for it at local bottle shops, area Total Wine locations and even a few grocery stores (availability not guaranteed).