Meet Tanisha Chea, Corporate Vice President and Mrs. North Carolina
She knows she has to prove herself to every room she enters. She does—and then some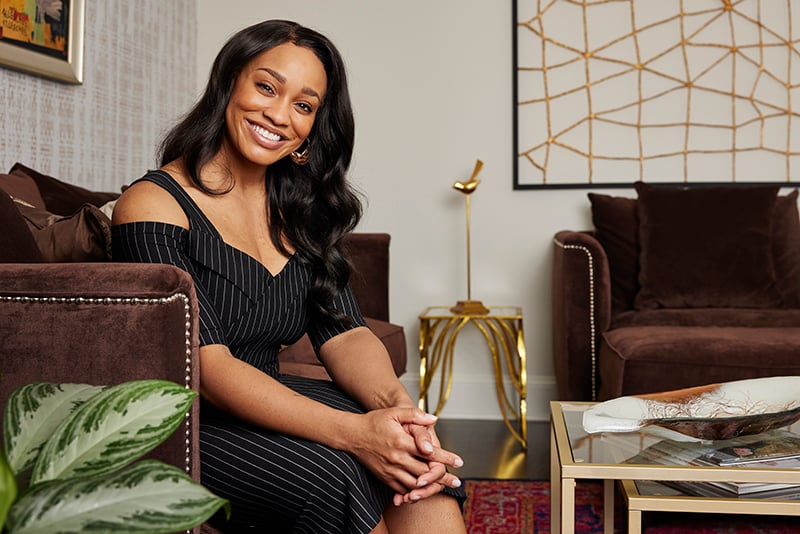 In 2021, after 17 years in corporate marketing for Krispy Kreme, Taco Bell, KFC, and other brands, Charlotte resident Tanisha Chea was hired as president of Sir Grout, a floor refinishing franchise based in Boston. Six months later, she competed in a statewide pageant in her free time and was crowned Mrs. North Carolina 2022. One of Sir Grout's franchise owners emailed the CEO of Sir Grout's parent company to say he didn't think Chea should continue as president because she was Mrs. North Carolina, a wife, and a mother of young twin boys.
The email didn't surprise Chea. She enters every room knowing that she'll have to prove her worth.
"It's stuff women just have to deal with—stuff that has nothing to do with your abilities," she says. "It's just this perception that, because I pick my kids up at the end of the day or because I'm the one who cooks in my house, that I can't do my job."
Sir Grout was the first male-dominated company Chea, 42, had ever worked in. She says most of her male colleagues have been "great and amazing," but she occasionally encounters some franchisees who aren't, and she's often the only woman in a room. She's used to the feeling because, she says, it feels the same as being the only Black person in a room—something she experiences every day. "Especially being in the corporate spaces I've been in and the leadership positions I've been in," she says, "I've always been an 'only' of some kind.
"Someone asked me the other day: 'What's the biggest thing for you when you walk into a room? Is it being Black? Or is it being a woman?' I actually think it's … their perception of me. And in this role, it is more of the woman aspect. But once you do the work … and produce results, people back down and get over themselves or get over whatever perceptions they had about you."
Chea has produced enough results to earn promotion to vice president of marketing for Sir Grout's parent company, Threshold Brands, which owns nine home services companies. As for the franchise owner who emailed Chea's boss: Not long after, he declined to attend a meeting because his wife had a prior engagement, and he had to watch their kids. 
TESS ALLEN is the associate editor.