Meeting About Our City's Aging Trees
Learn how to monitor your trees' health and structure at Feb. 24th event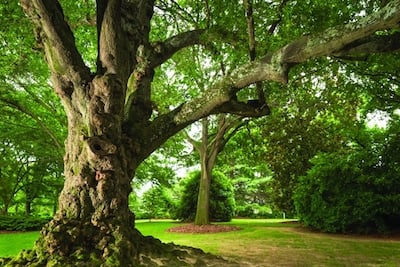 Even with all of its urban features, Charlotte's trees are important to its identity. But those trees are getting older.
We often pay attention to aging buildings. We construct new schools, renovate stadiums, and restore historic homes. On Tuesday night, Feb. 24, Jack McNeary will tell us why we should give some thought to our aging trees. McNeary, a retired consulting arborist who ran his own tree service company in Charlotte for 40 years, has been observing and documenting Charlotte's trees since before 1989, when Hurricane Hugo hit.
The Myers Park Homeowners Association asked McNeary to put together a presentation informing homeowners about what they should look for to monitor the health and structure of their trees. The free program is open to all Charlotte-area residents.
Many of Charlotte's trees were planted between 1911 and 1917. Those trees endure the pressures of existing in an urban setting, sharing space with sidewalks, driveways, water lines, and nearby development. Willow oaks without those city aspects might easily live to be 120 years old, but we should start watching our trees as early as 60 years old.
McNeary will show photos to illustrate his examples and welcomes questions. The program starts at 7 p.m. inside Providence Hall at Myers Park Presbyterian Church. It should last about 45 minutes. Click here for a map.
If you plan to attend, RSVP by email to jmcneary@gmail.com.