"Memory & Metaphor" at Lark & Key
More dreamy visions from local art star Duy Huynh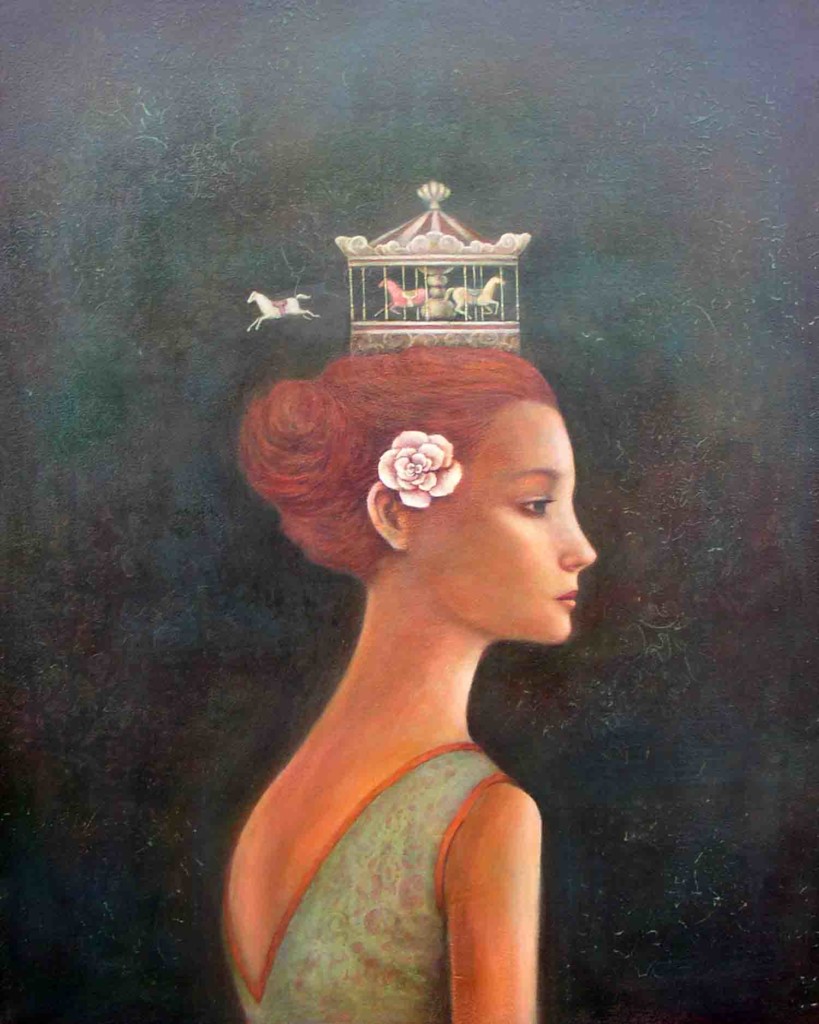 Duy Huynh paints dreamscapes.
They may be haunting, romantic, melancholy, or hopeful. They're always memorable.
Lark & Key, the gallery he co-owns with Sandy Snead, will exhibit some of his newest works at Memory & Metaphor: New works by Honora Jacob, Duy Huynh, and Jennifer Mecca. The show opens April 4 and runs through May 26; the opening reception is Friday, April 6 from 6-9 p.m.
Each of these artists is inspired by memory and visual symbolism.
Duy creates narratives with ethereal characters in often surreal, fantasy settings. Recurring themes include floating figures, butterflies, moths, hot air balloons, boats, and trains. His palette is muted and frequently punctuated with vibrant color. His recent paintings have made use of his expanding collection of vintage Indian wood block stamps and stencils.
Honora Jacob's oil paintings reference the contemporary female psyche. Often-faceless figures are surrounded by butterflies, fruits, and numbers — symbolism that may represent feminine intuition and fertility.
Jennifer Mecca was influenced by the traditions and rituals of her Italian-American extended family. Among the most prevalent of these traditions were the preparation and presentation of elaborate meals. Thus, her interest in utilitarian pottery. Working in porcelain, Mecca creates functional art. Each piece is not just signed by the artist; it's inscribed with a simple message, random thought, or note– whatever was on her mind at the moment of creation.
Lark & Key is in Southend at 128 E. Park Ave. Gallery hours are 11 a.m. – 6 p.m. from Mon – Sat.