Mix and Match: An Experiment in Interracial Dating
A new Charlotte-based company aims to promote interracial dating—but not everything goes as planned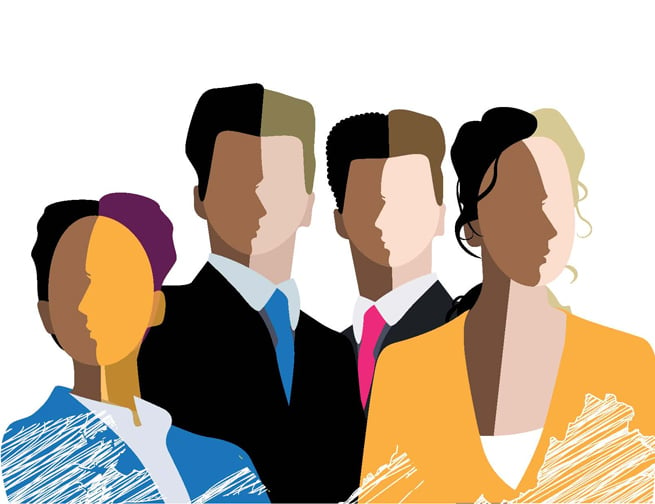 A couple of seconds into my first three-minute speed "date," Bachelor No. 1 blurts out, "I thought you were supposed to be black?"
"I think it's just 'interracial' generally," I respond. "At least that's what it said on the website."
We're at an interracial speed-dating event, the first of its kind organized by Outside the Box Dating, a local website launched last year by a trio of flight attendants. Their mission is to get people together who wouldn't normally think about dating outside of their own races or cultures.
There are a ton of online options when it comes to meeting potential love interests—OKCupid, Match, Meetups—but co-owner Shanelle Grimes says Charlotte needs a more targeted take on dating. "We just really wanted it to be specific," she says. "A lot of speed dating is too general." As of February, they had two other planned events, one for lesbians and one for urban professionals.
For their first event, the company's founders decided to focus on black women who want to date men of other races. They papered the town with fliers seeking "non-African American men who love and want to date African American women."
"Often black women don't seek men outside of their race, because they assume that those men aren't attracted to them," Grimes says. "I also think that men of different races feel the same way—they assume that black women don't desire them. So you have these two groups of people who are truly open but there is somewhat of a communication breakdown that is keeping them apart."
But I don't discriminate based on race or creed—well, unless you like the band Creed.
Speaking of communication breakdown: I didn't see those fliers. I just saw the website event listing for interracial speed dating. I thought it sounded fun. I didn't know this event targeted white men seeking black women, of which I am neither. But I don't discriminate based on race or creed—well, unless you like the band Creed—so I decided to pay the $25 to check it out.
When I walked into World of Beer that night, people were hanging out, watching basketball. It was loud. I scanned the room to find a small check-in table in the back, where a couple of bubbly women greeted me. "Are you here for the event?" they asked, instructing me to write my name and email address on a sheet of paper. They assigned me a number. "Lucky number three!" one lady said. Don't people die in threes?
The organizers corralled the participants into a backroom, where the guys sat at high-top tables, waiting to be approached. The women spoke to a different man every three minutes, and in that short time, had to classify each potential mate as "yes," "no," or "maybe."
The second guy I met looked familiar. He had chatted me up at the bar before the event. Grimes had recruited him. As a last-minute addition, I suspected he didn't pay $25. In fact, several of the guys I met appeared to be game-time recruits. ("We did have about three participants that didn't show," Grimes admitted later. "I used my powers of persuasion to get one of the gents at the bar to participate.")
The men who did show up appeared to be either in their 20s or 40s. One was Puerto Rican, and one told me he was 1/16th Cherokee. But most of them were white, and most expected to meet only African American women.
I bought purple tights for this. So much for interracial dating.