Momentum For the Community Land Trust
City consultant recommends formation of nonprofit to bank desirable property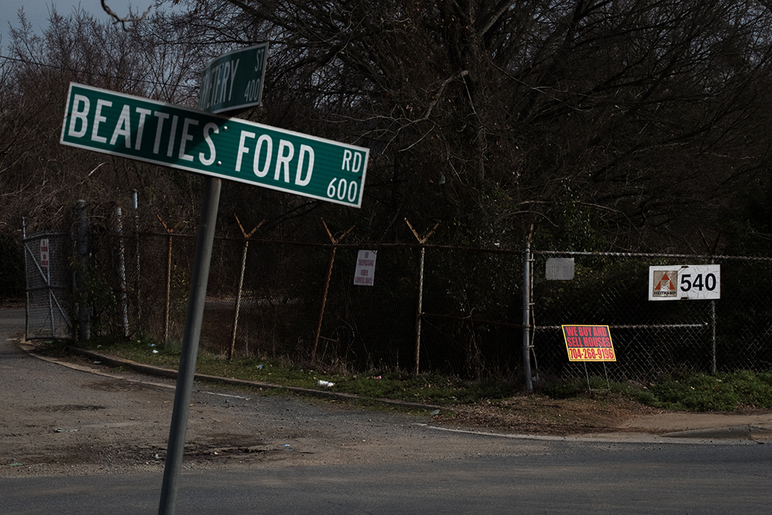 I wrote a story for this month's issue of the magazine that traced the development of the West Side Community Land Trust, a nonprofit founded by west Charlotte community leaders who want to keep homes affordable and protect them from development. The group was founded in late 2016 but hasn't gotten much attention from city officials, and the land trust's members are still in the early stages of assembling money to buy land.
But the effort is starting to pick up speed. The mayor and City Council have been holding monthly, hours-long "strategy sessions" since they were sworn in five months ago. During the latest Monday night, city staff and a housing consultant presented some of the results of the work they've been doing in recent months on affordable housing. A lot of what city Housing and Neighborhood Services Director Pam Wideman and Enterprise Community Partners' Chris Kizzie covered was just amplification of what people throughout Charlotte already know: The city has a deficit of about 24,000 rental units for the poor and very poor, and officials have to examine ways other than the bond-funded Housing Trust Fund to even make a dent in that gap.
But Kizzie devoted some of his presentation to home ownership, too, and specifically cited the work that the West Side Community Land Trust has done in recommending that council members create a land trust themselves "to address displacement pressure in at-risk or vulnerable areas"—at the neighborhood level or beyond.
It's one of numerous recommendations and suggestions emerging from the city's broad study of its housing stock, which is expected to result in council action in the coming months. During the council's retreat in February, and again Monday, everything from tax abatements to zoning overlays to use of surplus land was thrown out as a potential solution, or part of one. But this was the first time Kizzie, who's made presentations to council members before, had been so pointed in recommending the creation of a community land trust and acknowledging the efforts of the West Side trust.
This was welcome news to Greg Jarrell, a co-founder of the land trust. "I think it's an important step forward," he told me Tuesday afternoon. About 225 community land trusts operate throughout the country; they're crucial tools for communities that want to protect property from supercharged real estate speculation in fast-growing cities such as Charlotte. Land trusts assemble money, buy land, and can impose restrictions that keep parcels affordable and off the market. Clients, many of whom wouldn't be able to afford homes otherwise, buy houses on land they lease from the trust. That enables people caught in an endless renting cycle to own their homes, often for the first time.
During the session Monday, Mayor Pro Tem Julie Eiselt raised a question that advocates for land trusts hear often: Are they really a good idea when homeowners can't build equity from ownership of the land? Kizzie replied that homeowners can gain some equity just from owning the home, and that accumulating wealth isn't really the point, anyway. The purpose, he said, is "removing the cost of land so that it's not a barrier to home ownership."
Poor people aren't looking to invest in real estate to beef up their asset portfolios, in other words. They're just looking for a place to live that they can hold onto, and maybe pass on to their children. Jarrell is familiar with the equity argument, and he offers a reminder that owning the land doesn't necessarily guarantee anything. "The real estate market also doesn't always go up," he said, "in case people have forgotten."