Monday's Labor Day, So Party Sunday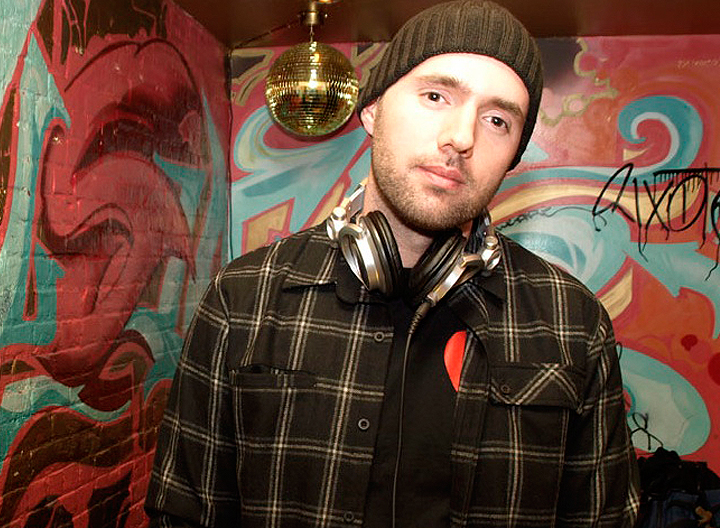 This Labor Day weekend in Charlotte has been all about the USC-ECU game (well, at least for me), but one of the great things about not having to work on Monday is that you can treat Sunday like it's Saturday and party hard. Here's a list of Sunday parties going on, from an all-day block party to a yacht party to a night at the club with Jay-Z and Kanye's DJ.
Sunday, September 4
7th Street Labor Day Block Party
Kennedy's Premium Bar & Grill, Jackalope Jacks, Philosopher's Stone, and Sub Station II host this all-day block party. There will be live music and plenty of drink specials. There will also be wing-eating contests, a cornhole tournament with a $200 cash prize for the winner, and various carnival games. You're welcome to bring your dogs. 1 p.m. Free. Kennedy's Premium Bar & Grill, 366 N. Caswell St., kennedyscharlotte.com.
S.I.N. Sundays
The name of the event is an acronym for Service Industry Night, but with its drink specials there's probably some other sinning going on. The $3 vodka drinks, $5 Red Bull and vodkas, and $5 Jägerbombs are offered each Sunday, so twenty bucks should be enough to reach your limit. And if you happen to run into your favorite bartender enjoying her night off, be sure to buy her a drink. Music by DJ R Wonz. Free. Town Tavern, 200 N. Tryon St., towntaverncharlotte.com.
Casino Royale Cruise Yacht Party
Celebrate the unofficial end of summer on the water at this yacht party. There'll be music, comedy, poker and other card games, food by Sadie's Soulful Southern Experience, and a cash bar. Hosted by Lockhart Entertainment. 6:30 p.m.-midnight. $30 general admission; $45 VIP (includes open bar). Lake Norman, 7044 Kenton Drive, Cornelius. wilsonsecrettickets.com/inc/shows/yacht_cruise.php.
Eighth Annual Labor Day Weekend B-Boy Jam
This annual ode to breakdancing features competitions in crew versus crew (3-on-3), breakdance battle, and poppin', all for cash prizes of $150 and $500 (no fee to enter competitions). SlamCharlotte's MC Bluz hosts the event, with music by DJ A-Minor, DJ SK, and DJ Soden. There will also be drink specials, including $2 PBR and $5 Red Bull and vodka. 9 p.m.-2 a.m. $5 for ages 21 and older; $10 for ages 18-20. Breakfast Club, 225 N. Caldwell St., that80sclub.com.
Prelude to The Throne
It's an exclusive party going down at Charlotte's most exclusive nightclub. Three Olives Vodka and The Summer of Adidas are bringing the renowned DJ Mick Boogie for one night, before he begins his run as the official DJ for Jay-Z and Kanye's Watch The Throne Tour. 10 p.m.-2 a.m. $15 general admission; for VIP tables call 704-295-1565. Butter NC, at NC Music Factory, 950 Seaboard St., buttercharlotte.com, clubtix.com/prelude-to-the-throne-at-butter-tickets-63779.
Super Fresh Sundays
This weekly party goes hard on Sunday nights, and you can expect this holiday edition to draw an even bigger crowd. Music by DJ Magic. Ages 23 and up admitted. Presented by So Fresh Entertainment. 10 p.m.-2:30 a.m. Free. Luna Lounge, 521 N. College St. lunacharlotte.com.
Be sure to bookmark www.charlottemagazine.com/Blogs/Dusk-Till-Dawn to stay plugged into Charlotte nightlife.