Montage Palmetto Bluff's Well Living Celebrates Love, Black Heritage in February
In Partnership With Montage Palmetto Bluff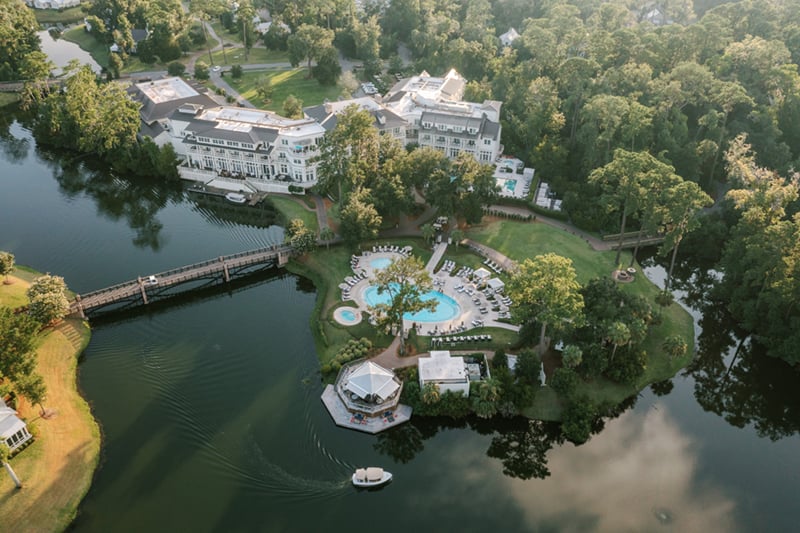 Montage Palmetto Bluff's inaugural Well Living program is a year-long celebration of "diversity of life, people, and connections that enrich us." Each month offers something different in this charge, and February brings the themes of Fostering Love and Honoring Black Heritage. The South Carolina Lowcountry resort's programming embodies these themes with a packed line-up of events and activities. Art and culinary programming are major components of those efforts, as well as outings that "foster love in the month of February through laughter and meaningful connections with one another."
One example on the culinary side is a monthlong partnership with Phillip Ashley Chocolates. The company created four flavors specifically for the resort, and those treats are provided to guests each night (with additional boxes for sale). Award-winning chocolatier Phillip Ashley Rix is the chef behind that company, which is based in Memphis.
Also all month long: Brown Estate Winery's wines and pairings on resort menus, a special chance to sample wines from Napa Valley's first Black-owned estate winery. In addition to these culinary offerings, you can look for Gullah cooking events with storyteller and chef Sallie Ann Robinson ; a five-course dinner with chef Paul Magu-Lecugy celebrating flavors of France via North California; and several brunches with musical accompaniment from The Plantation Singers of Charleston, S.C.
On the arts side, a stellar line-up of practitioners includes Amiri Geuka Farris and Napoleon Wilkerson—both of whom are available to meet via the Artistry in the Library program, where their work will be shown. Farris blends abstraction and representation in his work, which spans mediums and approaches; Wilkerson is an award-winning artist who's also illustrated two children's books and multiple book covers.
A KNESKO pop-up can also be found in Spa Montage throughout February. The company says its "serum-infused collagen gel masks use precious gemstones and minerals to activate the chakras and rejuvenate skin." Company founder and celebrity esthetician Lejla Cas will be on-site for one event showcasing their new Gemstone Serum Collections.
That's just a taste of some multi-day programming in February. For the entire line-up and schedule of speakers, instructors, activities, and other opportunities, head to Montage Palmetto Bluff's page for all things Well Living.