Montford Bar Crawl, Watermelon Crawl, Rooftop and Celebrity Parties, and More this Weekend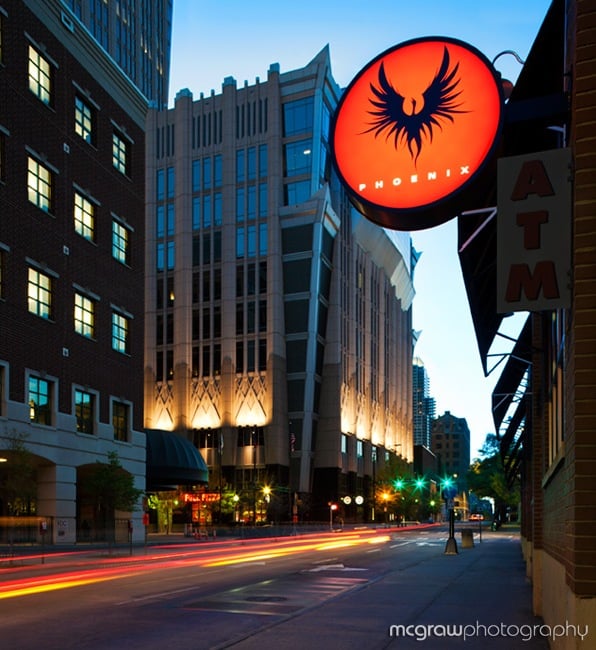 It's an event-filled weekend in Charlotte. Make it do what it do! (Also, click here to read about The Gray Classic events taking place, which I wrote about in my previous blog post.)
Friday, July 20
Montford Island Bar Crawl
Bud Light and RockHouse Events invite you to bar hop amongst the hip hangouts on Montford Drive. Pick up your passport at the first stop, and each bar you visit earns you a stamp for your passport. The schedule: Brazwells Premium Pub (7:30-9 p.m.), Ten at Park Lanes (9-10 p.m.), Duckworth's Grill & Taphouse (10-11 p.m.), Andrew Blair's (11 p.m.-12 a.m.), Angry Ale's (12 a.m.-until). At the end of the night, there'll be a drawing for completed passport holders and one lucky person will win a trip for two to the Bud Light Port Paradise Music Festival in the Bahamas. 7:30 p.m. $5. Brazwells, 1627 Montford Dr., rockhouseevents.com.
Christmas in July
Two of the EpiCentre's most popular venues are celebrating a summertime Christmas. At StrikeCity you'll enjoy contests (ugly Christmas sweater), raffles for giveaways, and Santa and his elves will be making an appearance. And over at Whisky River, there'll be drink specials such as $3 Miller Lite bottles and $4 snow cone shots, in addition to DJs and dancing. 5 p.m.-2 a.m. 210 E. Trade St., strikecitycharlotte.com, whiskyrivercharlotte.com.
Remedy
It's being described as a "remedy for the summer heat…an even hotter party." Music by DJ Skinny Nick. 9 p.m.-2 a.m. Ladies free until midnight; VIP tables, hookah and bottle packages available, linda.sunsetclub@yahoo.com. The Sunset Club, 1820 South Blvd., sunsetclubcharlotte.com, caltweet.com/2268.
Saturday, July 21
Watermelon Crawl
Charlotte Center City Partners and 7th Street Public Market present an afternoon of fun around one of your favorite fruits. Enjoy watermelon tastings, and compete for prizes in a watermelon-eating contest and a seed-spitting contest (contests start 11 a.m.). There will also special watermelon-inspired menu items for sale by Viva Raw, Know Your Farms, and Pure Pizza. 11 a.m.-2 p.m. Free. 7th Street Public Market, 224 E. Seventh St., 7thstreetpublicmarket.com.
Invasion of the Bass Snatchers with Hydraulix
Top Down Productions brings back the 808 heavy bass sounds of Miami-based electro-bass group Hydraulix. There will also be several Charlotte and Carolinas DJs spinning, from the main room to the patio, including Aaron Sigmon, Skitch, Kaotika, Dagga, and Bonn-Evil. 9 p.m.-2:30 a.m. $7 before 10:30 p.m.; $10 after. Dharma Lounge, 1440 S. Tryon St., dharmacharlotte.com, facebook.com/topdownqc.
Rasheeda
She was an ATL hip hop star before the reality show; now you can party with Rasheeda of VH1's Love & Hip Hop Atlanta. Drink specials all night. 9 p.m.-2 a.m. Ladies free until 12 a.m.; dudes free until 11:30 p.m.; VIP tables available. 5th Element, 500 W. Fifth St., 5thelementnc.com.
Skylight on the Terrace
This Uptown nightclub kicks off a new series of open-air rooftop parties showcasing local electronic music DJs and artists. This Saturday features DJs Shawn "Orora" Firestone, Sarah Burns, and Rob Reeves. There will also be clothing on display by local company Billionaires Apparel. 10 p.m. $5 and up. Phoenix, 300 N. College St., phoenixcharlotte.com.
Seduction
It's an all-white affair with a splash of color from Pride. Hosted by R&B star Sunshine Anderson. 9:30 p.m.-2:30 a.m. $15 and up; VIP tables available. Grand Central, 1000 Central Ave., sophisticatedlyfe.com, grandcentralevents.com.
Sunday, July 22
Splash: Rooftop Pool Party
The previous installment of this pool party was bananas (click here to see video), and this one will likely reach capacity again. Wear your favorite swimwear, and come party to the sounds of DJ Pyro and DJ Ngenius. Presented by King Entertainment. 3 p.m. $10 in advance. Hyatt House Charlotte Center City, 435 E. Trade St., kingentevents.com.
Back to Camp Day Party
Carolina Panthers' Eric Norwood wants you to help him celebrate the start of NFL camp. Music by DJ Ahuf. 3-9 p.m. Free; VIP bottle service available. Club Societe, 1202 Charlottetowne Ave., societecharlotte.com.
Verify dates, times, prices, and other info at the web addresses listed for each event.
Be sure to bookmark www.charlottemagazine.com/Blogs/Dusk-Till-Dawn to stay plugged into Charlotte nightlife.