Moo & Brew Festival, Ales for Autism at NoDa and Sycamore's latest bottle release highlight this weekend in Charlotte craft beer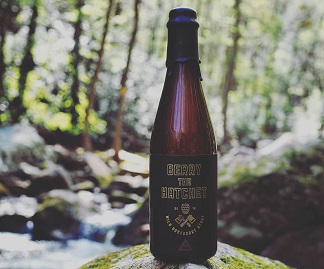 Here's a quick look at some upcoming events for local craft beer fans:
–The second annual Moo & Brew Festival is this Saturday at the N.C. Music Factory festival grounds, and there are still some general admission tickets remaining. This festival combines two loves of many: craft beer and burgers. You'll get to sample unlimited beers from more than 25 breweries and cideries, including local representation from Birdsong, D9, Heist, NoDa, Olde Mecklenburg, Red Clay, Sugar Creek, Sycamore, Three Spirits, Unknown, Windy Hill and Wooden Robot. (You can see a full list of participating breweries here).
While enjoying your favorite local craft beer, there's also a chance to sample some unique burger creations from the likes of Bad Daddy's, Bang Bang, Carolina Ale House and more. These establishments will vie for your vote in who you think has the best burger (Bang Bang was the inaugural champion last year with an incredible burger that featured pimiento cheese).
The festival will also feature live music throughout the day with DJ Overcash, Sinners and Saints, Bubonik Funk, Ancient Cities and The Truckstop Preachers.
Moo & Brew starts at 12:30, but only for the lucky VIP ticketholders (those tickets are now sold out). General admission entry is at 2 p.m., and tickets, which are $45, can be purchased here.
–NoDa Brewing Co. is hosting its third annual "Ales for Autism" fundraiser this Saturday from 5 p.m. to 9 p.m. This month is Autism Awareness month, and NoDa has partnered with Autism Charlotte to put on this fundraiser, which will also feature live music, food trucks and a silent auction.
The brewery even created a special beer for this event, Sensory Overload 3.0 – an IPA infused with grapefruit, orange peel and tangerine. A $1 donation from each draft purchase of Sensory Overload will be donated to Autism Charlotte (this will be going on throughout the month while SO is on tap).
Tickets for Ales for Autism can be purchased at the door or on Ale for Autism's site. A $10 designated driver ticket includes a commemorative glass and koozie, and there are also $20 (glass and one beer) and $40 (glass, koozie, one beer and a 4-pack of either CAVU or Jam Session to go) tickets available as well.
–Sycamore Brewing's next bottle is being released Saturday morning, and will be the first in its "Terroir Series," which are beers derived from the Carolinas, according to Sycamore co-owner Justin Brigham. "Berry the Hatchet" is a wild raspberry stout coming in at 7.2 percent ABV.
Sycamore aged this stout in 14-year bourbon barrels. After four months in the barrels, wild yeast that was captured by Sycamore from the Burke County Mountains was added to create what Brigham describes as "a tart, sour, highly complex character." The brewers then added hundreds of pounds of ripe raspberries that Brigham says "really sets off the stout/wild yeast combination." Sycamore put together a great video about this beer and how it was created; check it out here.
The bottle release will begin at 9 a.m. Saturday at Sycamore (with a full taplist as well), and Tin Kitchen will also be on site serving breakfast. Bottles are $13 each, with a case limit per person. As the brewery did with its first bottle release, (Salty Coconut Red Ale), each Berry the Hatchet bottle was hand-bottled, labeled and waxed.