Morning at the Market
On a crisp, sunny Saturday, the Charlotte Regional Farmers Market buzzes with activity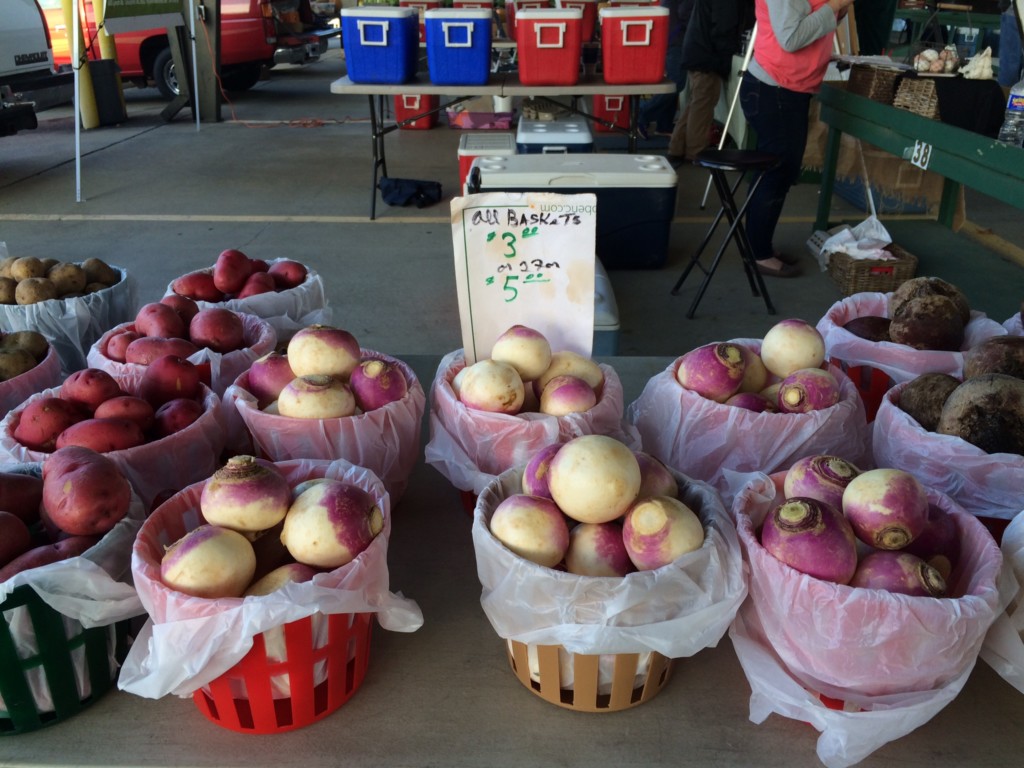 The first weekend of spring brought sunshine and the hope for even prettier days ahead. Vendors and customers at the Charlotte Regional Farmers Market on Yorkmont Road were busy selling and buying and talking about the weather. Spring planting has started for some early crops. Root vegetables, greens, farm-fresh meat and eggs, baked goods, and cut flowers were the stars of the market this past Saturday morning. The market is open Tuesday through Saturday, but Saturday offers the largest selection. Here are some of the people and products we found on our visit.

Pam Hyatt runs A Lit'l Taste of Heaven out of her basemet kitchen in Monroe.

She bakes assorted flavors of little biscuits, which Hyatt learned to make from her grandmother when she was 6 years old.

Dennis Martin of Martins' Charolais Farm in Shelby holds up a brisket he has for sale.

William Lyons and Daniel Bryant stand behind the display for Bluebird Farm. Lyons runs the farm with Marie Williamson. They produce pastured chicken, eggs, beef, lamb, and pork, as well as vegetables.

Root vegetables, such as sweet potatoes, beets, turnips, and potatoes, were plentiful.

The cut flowers booth was one of the most popular, often attracting a line about five or six people deep.

Jamie Davis of A Way of Life Farm proudly presented his pasture-raised pork from Rutherford County.

And Natalie Veres also offered pork products from Grateful Growers Farm in Denver. From breakfast sausage to spare ribs and chorizo, she had coolers full of fresh, pasture-raised pork.