Museum Amusements
Revue curates a few of the cool upcoming events at museums across town.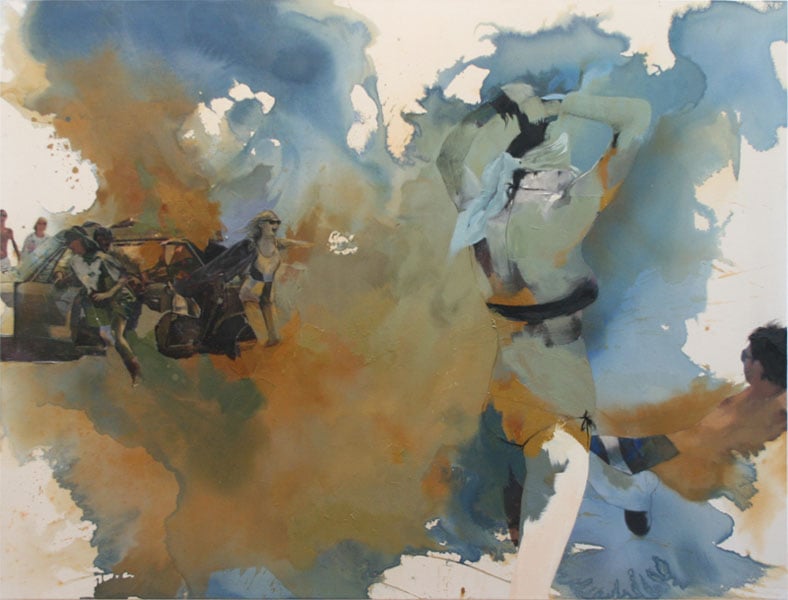 Most of us make shameless decisions when it comes to seeking out entertainment and culture over the holidays. The animated Frosty the Snowman is our musical theater of choice, and a fireside read of John Grisham's Skipping Christmas is all the literary stimulation we want. We're all for indulging in holiday favorites, but don't let the lights on Queens Road become your only artistic exposure this season. Over the next couple of weeks, three museums in Charlotte are offering unique events (all non-festive) that are definitely worth checking out:
Laurent Le Bon's lecture at the Bechtler
You might not be familiar with Laurent Le Bon, but he's become the Jonathan Franzen of France's grand art scene—all the intellectual rage. He's the director of the Centre Pompidou in Metz, France, which opened this past May. One of the museum's opening exhibits, Masterpieces?, features 780 works from the museum's own collection, as well as borrowed pieces from the Louvre, the Museé d'Orsay, and New York's Museum of Modern Art. Le Bon will speak at the Bechtler December 1st on what constitutes a masterpiece, and how the Centre Pompidou (a structure modeled after a traditional Chinese bamboo hat) might be one in and of itself.
Palate to Palette at the McColl Center for Visual Art
An innovative twist on your typical wine and cheese tasting. The McColl Center is hosting six artists, include both current and former artists of their residency program, to discuss their work and the artistic process with visitors. And trust us: all of the McColl's artwork is much more interesting to look at than the block of smoked cheddar you'd usually be asked to pair with your Merlot. You'll hear live music by Heywire Acoustic, munch on appetizers, and even have the chance to participate in an art and wine raffle. Palate to Palette is happening Friday, December 3rd, but get your tickets now at the McColl Center's website.
Faust at the Light Factory
Definitely not Frosty the Snowman. This 1994 film from the Czech Republic is part of the Light Factory's "Dreams in Motion" film series, which accompanies the surrealist exhibit, Suspicious Minds, at the Light Factory through February. The movie's main character, Faust, is handed a map as he leaves a Prague subway station, follows its directions (strike one), is led to an abandoned theater, and finds a copy of Goethe's Faust, from which he reads out loud. Wacky, terrifying puppet caricatures from Geothe's story appear to Faust, demanding his soul. So, yeah. That's happening at the Light Factory, December 14 at 7:30 p.m.