Museums Offer Free Admission Saturday Through Smithsonian Event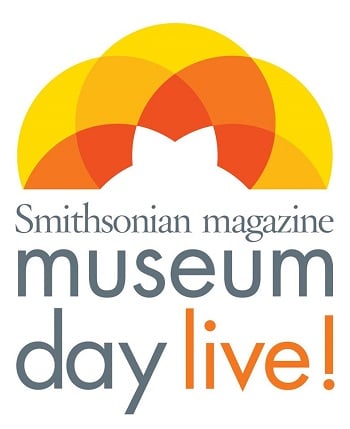 Smithsonian magazine's Museum Day Live! Ticket is back, and this year, five Charlotte museums are taking part. The annual event, which features free admission to venues across the nation, arrives on Saturday, Sept. 27. Check out the list of Charlotte museums below (as well as some of their current offerings), and go here get your ticket. One printed ticket is good for two people, and you can only choose one museum under your account, created on the event's website.
BECHTLER MUSEUM OF MODERN ART
Through film screenings, monthly jazz concerts, and a diverse collection, the Bechtler provides several ways to appreciate modern art. British Invasion features a range of works from artists originating in England. Max Bill: Selected Works (through Sept. 29) displays Bill's Concrete art, or works that do not have any symbolism attached. 420 S. Tryon St. 704-353-9200, bechtler.org.
CAROLINAS AVIATION MUSEUM
This venue covers both Carolinas, and t's not just commercial aviation offerings at this museum. Check out exhibits that focus on military aviation, civil aircraft, and helicopters, as well. The commercial section includes Miracle on the Hudson, which displays the plane from the 2009 incident in which Captain Chesley "Sully" Sullenberger made an emergency ditch into the Hudson River and saved the lives of the plane's passengers in the process. 4672 First Flight Dr. 704-997-3770, carolinasaviation.org.
LEVINE MUSEUM OF THE NEW SOUTH
The Levine explores historic issues, such as civil rights and immigration, by providing a modern context and viewpoints. Gay America from Kinsey to Stonewall (through Jan. 25) is part of the LGBTQ: Perspectives on Equality project, which offers multiple exhibits that focus on LGBTQ history regionally and nationally. Cotton Fields to Skyscrapers, a permanent exhibit, is an immersive example that uses six "environments" for attendees to enjoy. 200 E. 7th St. 704-333-1887, museumofthenewsouth.org.
MINT MUSEUM RANDOLPH
Located in an original branch of the U.S. Mint, the Mint Museum is the state's first art museum. Today, the galleries continue to engage visitors with the art of ancient Americas, decorative arts, a notable fashion exhibit, and European and African art. North Carolina Pottery, Then and Now compiles works from potters throughout the state's history. The museum has collected North Carolina pottery since the late-1930s.2730 Randolph Rd., 704-337-2000, mintmuseum.org.
HARVEY B. GANTT CENTER FOR AFRICAN-AMERICAN ARTS + CULTURE
The center, named for Charlotte's first African American mayor, puts a close lens on the cultural contributions of African American artists and thinkers. The museum's permanent exhibition, John & Vivian Hewitt Collection of African-American Art, showcases the work of 20 artists, such as native Romare Bearden. 551 S. Tryon St. 704-547-3700, ganttcenter.org.