Must-Buy (Local!) Gifts for the Home Lover
No need to leave Charlotte to get these great home gifts.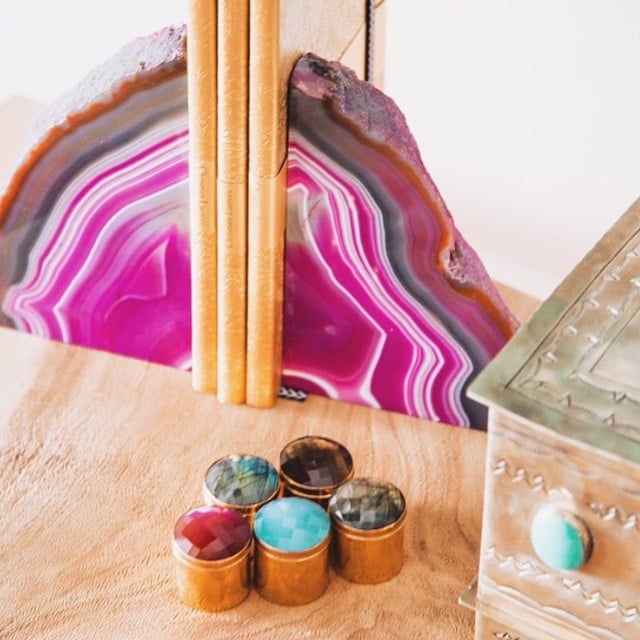 Listen up, last-minute shoppers.
Stop berating yourself for yet again procrastinating on your Christmas shopping. It's not your fault you have a busy schedule. And you're not just going to buy your friends and family any ol' thing—you put a lot of thought into the gifts you buy for people. Since when is it a crime to care too much? See, you're not lazy (or maybe you are; in that case, just keep quiet for now), you are simply too thoughtful. Some might even call it the opposite of lazy. Ah, yes, you're an over-achiever.
And since you're an over-achiever, you're going to gift your loved ones some of the best local goods around. Why? Because you know that shopping local helps stimulate the Charlotte economy, and when you buy from a small business, there's a lot more love put into the products. Gosh, aren't you smart?
So, since we appreciate your thoughtful gifting, we decided to throw you a bone. Below we've compiled some of the most coveted home gifts a Charlottean could want. Ready to see what you'll be wrapping up this season?

Lacquered Ring Box
For the fashionista on your list, there is nothing she'll appreciate more than a streak of chic for her bathroom vanity. These gorgeous ring boxes from Charlotte-based Addison Weeks come in a variety of hues to match any room, and the gemstone accent on the top is the trendy touch to send your gift recipient over the moon. $68, available here.
Mini Art Blocks
These colorful mini works on wood are created by North Carolina artist, Meredith Parker, and they've been flying out the door of Art House Charlotte ever since they became available. They come in a variety of color schemes, yet they look great if bought as a set of three or four. Delight your friend who moved into a new home or has a penchant for pops of color with these little artworks. $50 each, available at Art House Charlotte.

Hospital-Friendly Paper Flower
For the loved ones that will be spending the holidays in the hospital, it might seem difficult to spread the holiday cheer. However, with this Wishing Rose from Non-Scents, your loved one will be able to write in a Christmas wish or their hopes for the new year in the little scroll attached, so it can serve as a daily reminder. Non-Scents has two locations, one in Charlotte and the other in Connecticut, and they handmake stunning paper flowers to bypass the hospital ban on real flowers (hospitals say there are too many health risks associated). $12, available at nonscentsflowers.com.

Interior Design Class
Give the gift that keeps on giving… Knowledge! Charlotte-based Skillpop offers all kinds of pop-up classes for local experts to teach beginners, and they now offer an Interior Design Basics class, taught by designers Lauren Clement of Lauren Nicole Designs and Sarah Scott of Sarah Scott Designs. The next class on December 20 is sold out, but Skillpop will be adding some more interior design classes in January and February. All you have to do as the gift-giver is "Gift a Class," which means you purchase a $30 gift card for the recipient, who can then go online and buy a seat in the class of his or her choosing. Word to the wise: the interior design classes sell out relatively quickly. $30, available here.

Cooling Mattress Pad
Got a chronic "hot sleeper" on your hands? You know, the person who, no matter the temperature outside, always wakes up in the middle of the night sweating? This body pad from Chili Technology is the answer to their bedtime prayers. It's a cooling pad the hot sleeper can put on his or her side of the bed, so as not to disturb the sleeping comfort of his or her partner. The body pad emits 3-5 hours of cooling relief during sleep, making for a much less sweaty awakening in the morning. $49.99, available at Relax the Back (4435 Park Road, #100) or online here.