Must-Haves for a Bohemian Chic Abode
Whimsical and earthy at the same time—yes, please!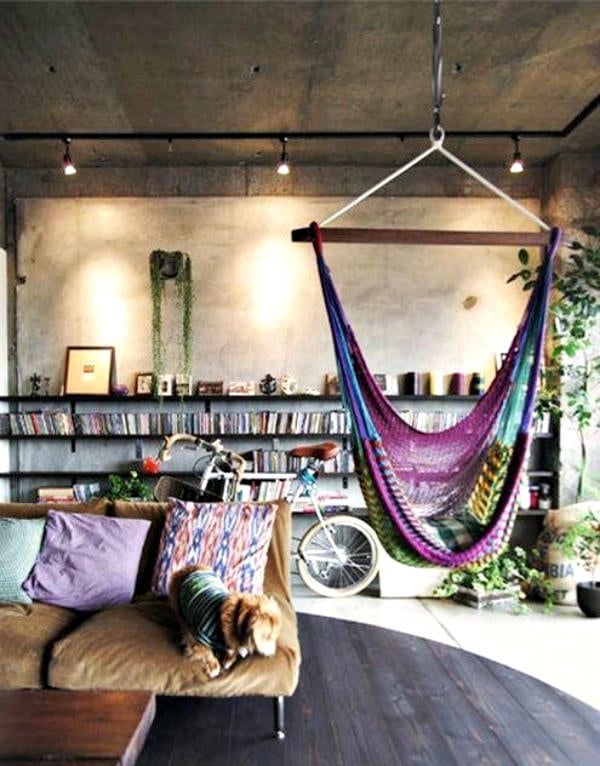 Bohemian chic styles have risen in popularity in recent years—in both fashion and home design. The draw of these carefree, free-spirited styles is one of worldly appeal, transporting your mind to a place that feels connected to nature and yet so innately chic. Playful patterns, natural textures, and cozy details are just three of the things personifying this interior style. And if you're a lover of the boho look, you may be wondering if you're missing anything from your arsenal of artful accessories.
Here are some of the must-have bohemian pieces that will make any abode a stylish success.
1. Macrame Anything
Some might say it's the wall hanging of the moment. Macrame hangings can be found everywhere from Etsy to Instagram to your local decor water hole, in sizes as small as your hand to the width of a wall. These knotted pieces of art also come as plant hangers and are '70s-inspired, modern bohemian staples.
2. A Pouf or Two
You can't have a boho home without cozy floor seating. Place a pouf (or two, or three) around your living room for an automatically inviting feel that makes guests feel right at home. Poufs are a seamless way to incorporate bold, colorful patterns into your palette without making the room feel busy.

3. Real, Live Plants
Sure, fake plants last a lot longer, but if you're a true bohemian, you go for the real deal. Having live plants in the home—no matter what kind—brings the outdoors in and infuses a sense of life and growth into the atmosphere. Plus, what's that macrame plant hanger going to do without lively leaves spilling over the edges? Take a look at this list if you need houseplants that are as tough as they come.
4. Multicolored Prints
Mixing prints, colors, and textures are almost laws in bohemian style, so your space would be sorely lacking if you didn't have a dramatic rug anchoring it. A dyed Turkish or Moroccan rug would absolutely amp up the free-spirited vibe of your home, and it will serve as a comfortable resting spot for those poufs of yours. (See how this is all coming together?!)
5. Vintage Accents
True bohemian decor feels worn but not used. It looks like it might have stories to tell, but it's not too weathered from the adventures to tell them. That's why, even if all your furnishings are new, you need to mix in vintage pieces to make the area feel more "worn" and storied. Vintage mirrors in funky shapes is a good place to start, and you can also thrift some vases and ceramic art with plenty of character.